Better Life
Individual coaching programme combining human coaching and digital learning
Start your journey towards better life – and better performance
Our Better Life coaching programme is your personal journey towards better life and improved performance. A dedicated performance coach helps you focus on what is most important and put your plans into actions. Our Better Life mobile app provides you with holistic wellbeing education and supports you with sustainable habit change.
The programme is based on the Hintsa method. Education is delivered in sprints covering all aspects of holistic wellbeing. Audio lessons from our leading wellbeing experts act as the backbone of the programme.
The Hintsa method
Based on our holistic method
During your Better Life coaching journey, you will go through all the elements of the Circle of Better Life. Coaching is delivered in four six-week sprints: Nutrition, Sleep & recovery, Biomechanics, and Mental energy. Physical activity and Core are ongoing themes throughout the coaching programme. Your personal sprint order is set during the intro phase. The programme duration in total is about 6 months.
Dedicated Performance Coach
Support and guidance from a dedicated coach
Your dedicated Hintsa coach guides you to focus on what matters the most and reach sustainable habit change. You will have regular 1-2-1 calls with your coach to discuss your progress against your personal performance plan. You can also communicate with your coach through our mobile app's chat functionality and receive support along your journey.
Inspirational Webinars
Inspiration from specialist webinars
You have access to inspirational webinars delivered by our Hintsa experts. With insights from Formula 1 and Fortune 500, you get to discover the latest cognitive science and mental energy management practices, find new tools to manage your attention, and develop the capacities that will be crucial to enhance wellbeing and top-level performance in the hyper-connected and fast-paced world.
The Better Life app acts as the backbone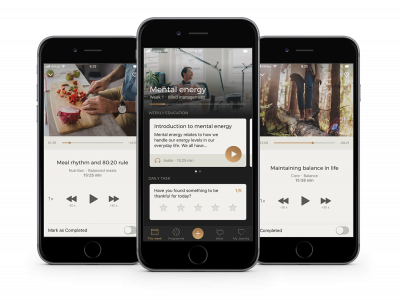 Weekly education & inspiration
Audio lessons from Hintsa's leading wellbeing and high performance experts act as the backbone of the coaching programme and offer you meaningful insights and knowledge in wellbeing and high performance.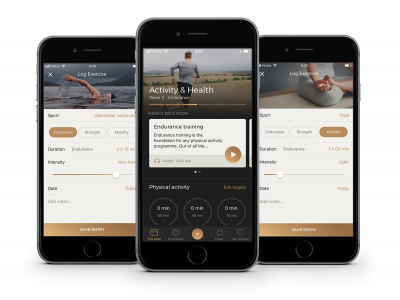 Activity logging & target setting
Keep track of your progression by logging activities. To highlight the importance of diversity, physical activity targets are set in three categories: endurance, strength and mobility. Training guidance is also given for each category.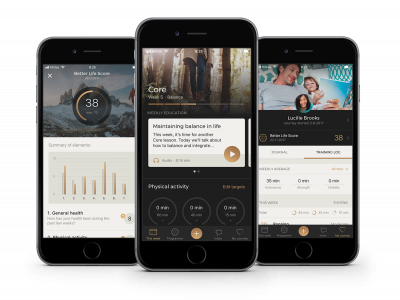 Journaling & Self-reflection
Our digital coaching programme is not just about logging activities – it's about self-development. We offer functionalities for self–reflection, writing down your personal journal entries and even defining your life-goals.
Better Life coaching
Enhance performance by improving your life with our unique coaching programme. The Better Life programme is your personal journey that combines human coaching and digital learning in a whole new way.
Watch our short video too see what your journey will look like. Ensure your place in the programme by filling in the form below.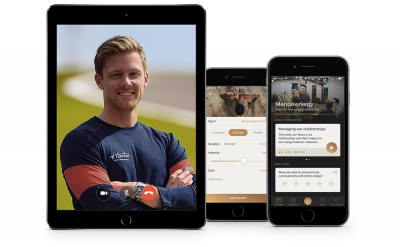 Get in touch to hear more and join in!
Our next Better Life coaching programme starts in April 2018. Number of participants will be limited, so contact us to ensure your place in the programme.