Our track record
From Formula 1 to Fortune 500, and beyond
From sports to business, we have repeatedly proven our science-based coaching methods in the world's most demanding environments. We have over 20 years of measurable results in helping our clients reach sustainable high performance. See some of our client cases to find out how we guide our customers to reach the optimal level of performance.
Unlocking sports potential
The drive to succeed
Our long-standing work with top athletes and sports teams has produced unparalleled results. In Formula 1 – one of the most demanding sports in the world – Hintsa-affiliated Formula 1 drivers have won the last 11 World Drivers' Championships in succession, making a total of 15 World Championships. Over the past seven seasons, 99% of the races and 96% of the podium places have been won by a Hintsa-affiliated driver.
From paddocks to board rooms
Gaining a competitive advantage
In addition to our unrivalled sports results, we are trusted by the business leaders and high performers from 500+ organisations, including 2/3 top management consultancies. We have successfully delivered +1000 intensive 1-2-1 coaching programmes. Most of our customers are from knowledge-intensive industries such as consulting, finance, law and technology. 
Investing in employee wellbeing pays off
At Hintsa, we use several methods to measure the success of our programmes – from medical examinations to surveys and in-depth interviews.
Example 1
A financial services company with more than 3000 employees, reached an 88% ROI on their company-wide wellbeing programme. Our services comprised of comprehensive coaching for the 16-strong executive team as well as services for the wider organisation, consisting of workshops, webinars, as well as digital engagement.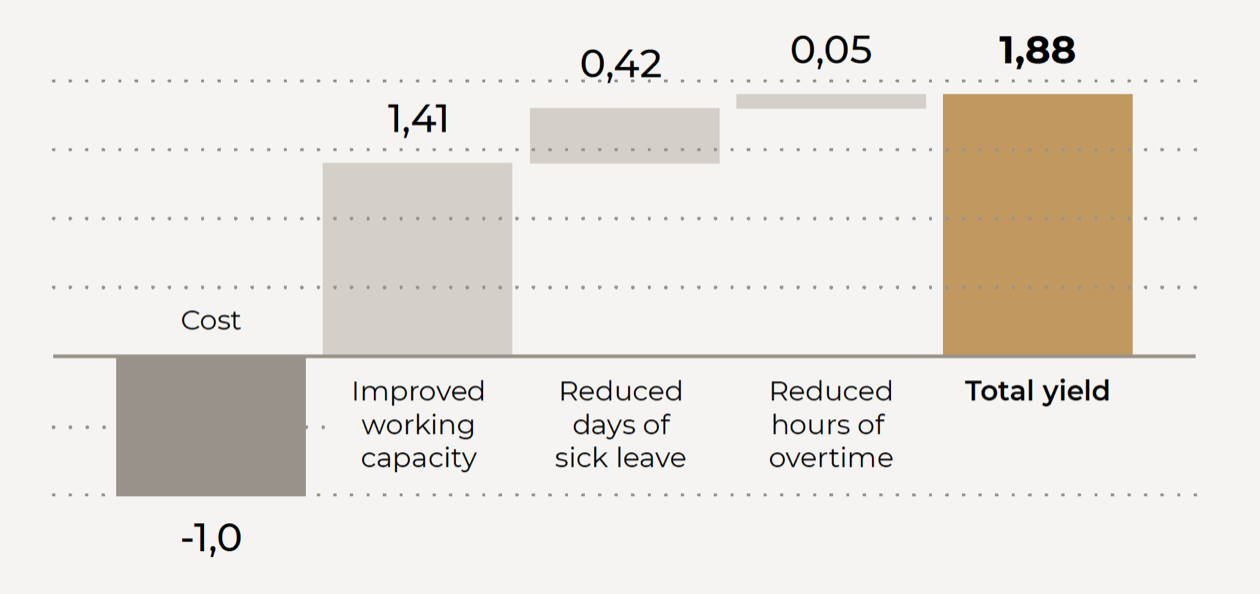 Example 2
The top management of a global industrial company, made significant improvements in areas related to stress and burnout. The biggest gains were seen in lowering the general and emotional stress levels among the managers. All top managers went through an intensive Hintsa Premium coaching programme, lasting for 12 months.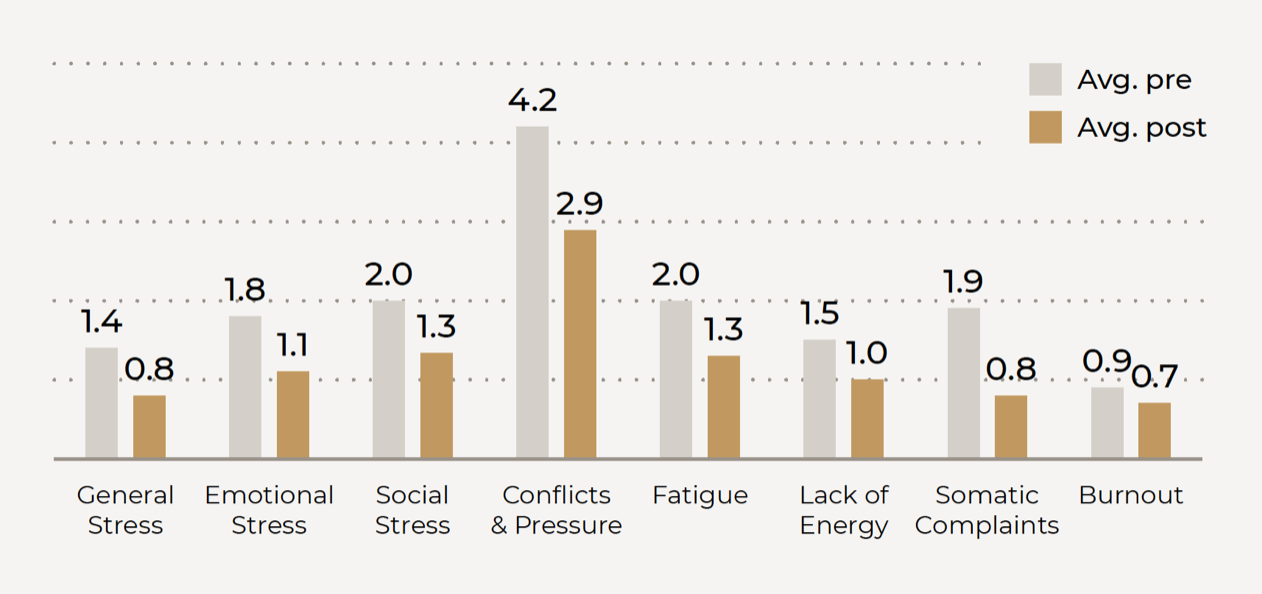 Example 3
An international services company, with more than 200 participants, improved in all the elements across Hintsa's Circle of Better Life model. Our comprehensive services included remote coaching with a dedicated Hintsa coach, in-house coaching at the customer's premises, group training sessions as well as joint off-site days.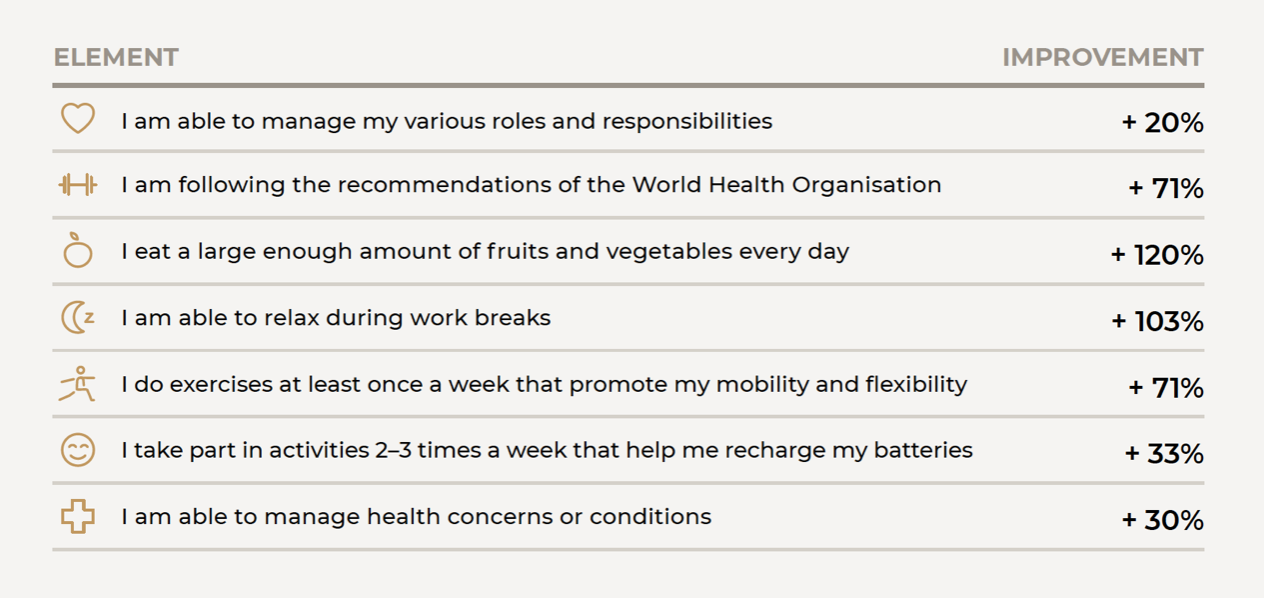 "Hintsa, a global leader in high-performance coaching for top executives, business professionals and athletes, has created a signature model "The Circle of Better Life", which helps you to cope with stress factors in your daily busy life."
"Hintsa led an interactive session so oversubscribed that the World Economic Forum had scheduled a second one for the next day."​
"Instead of teaching sales techniques or productivity boosting, Hintsa's team of 70 coaches tutors its clients in how to live better, healthier and more fulfilling lives."
Optimising performance with F1 methods
How do you function on 5 hours of sleep? Do you even notice a difference with 8 hours of sleep? Or have you conditioned yourself to function on 6 hours per night?
Our CEO Annastiina Hintsa sat down with UBS and Mercedes-AMG Petronas Motorsport to share her experiences on why sleep is a key to achieving sustainable high performance – both in sports and business.
The science of human performance
With 21 Grands Prix, the Formula 1 season is a gruelling physical and mental challenge for the men and women of the paddock. So, how do they prepare for the demands of life on the road? How do they avoid injury? And what happens if they do succumb to illness?
Dr Luke Bennett, Hintsa's Medical & Sports Performance Director shares how Hintsa coaches and specialists help the high performing men and women of Mercedes-AMG Petronas Formula One Team to prepare and avoid injury.
Ask for an offer. We'll respond as soon as possible.