Hintsa Performance and Finnair to bring high-performance coaching from Formula 1 to Finnair's frequent flyer customers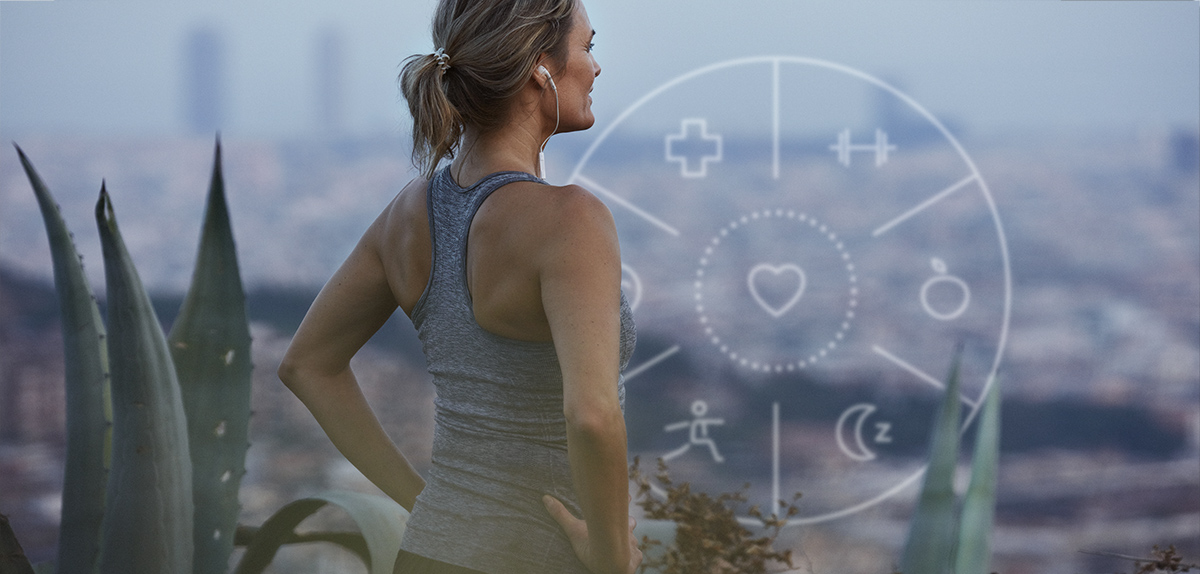 The collaboration aims to enhance the health and wellbeing of Finnair Plus frequent flyer program members by offering them access to Hintsa's world-class coaching. Finnair Plus members can earn up to 30,000 points from Hintsa's coaching services. For over 20 years, Hintsa has coached Fortune 500 executives and Formula 1 world champions towards a more sustainable life and performance.
Helsinki, 3 June 2019 – Hintsa Performance today announced a collaboration with Finnair, a leading airline carrying more than 13 million passengers annually. Hintsa offers personalised coaching services to help their clients reach sustainable high performance through better health and wellbeing.
The collaboration allows Finnair's frequent flyer program Finnair Plus members to accrue Finnair Plus points while taking part in Hintsa's world-class coaching. Hintsa's selected services range from an extensive wellbeing survey and personal feedback session worth 1,000 Plus points to a 7-month personal coaching programme worth 30,000 points.
For over 20 years, Hintsa has developed its science-based coaching method in Formula 1, working with world champions like Sebastian Vettel and Mika Häkkinen. Hintsa's method has also been adopted by Fortune 500 CEOs and executive teams, who face challenges that often closely resemble those of top athletes.
At the first stage, the services are promoted to Finnair Plus members in Finland and the United Kingdom.
Annastiina Hintsa, Managing Director, Hintsa Performance, said:
"We believe today's leading companies aim to holistically take care of their employees' and customers' health and wellbeing. Our Circle of Better Life model is well-adapted to the pressure frequent travelling can put on your lifestyle and performance. We are excited to partner with a forerunner such as Finnair and make our knowledge and coaching available to Finnair Plus members through this unique cooperation"
Johanna Jäkälä, Vice President, Brand, Marketing and Loalty, Finnair, said:
"Well-being and a healthy lifestyle are increasingly important themes for many of our frequent flyers. We want to offer our Finnair Plus customers a wide range of benefits that bring real value to their daily life, and this cooperation is an example of that."
More information can be found on: www.hintsa.com/finnair-plus

---
For media-related queries or interviews, please contact:
Kai Kirkkopelto
Head of Marketing, Hintsa Performance
kai.kirkkopelto@hintsa.com
+358 40 965 7235
Annastiina Hintsa
Managing Director, Hintsa Performance
annastiina.hintsa@hintsa.com
+44 7908 177376
About Hintsa Performance
Hintsa Performance is a world leader in human high-performance coaching. For over 20 years, the company has repeatedly proven its science-based coaching method in the most challenging business and sports environments. Clients from Formula 1 champions and Fortune 500 CEOs to executive teams and business professionals worldwide, trust Hintsa's performance coaches and specialists to help them succeed. The company employs more than 100 experts and has offices in Helsinki, London, Geneva and Zug.
About Finnair
Finnair flies between Asia, Europe and North America with an emphasis on fast connections via Helsinki, carrying more than thirteen million passengers annually. Finnair's extensive network connects 19 cities in Asia and 8 cities in North America with over 100 destinations in Europe. The only Nordic carrier with a 4-star Skytrax ranking, Finnair has also won the World Airline Award for Best Airline Northern Europe for the past nine years running. Finnair is a member of oneworld, the alliance of the world's leading airlines committed to providing the highest level of service and convenience to frequent international travellers.