Making Sense of Wellbeing Data – The story of Lotta Waldén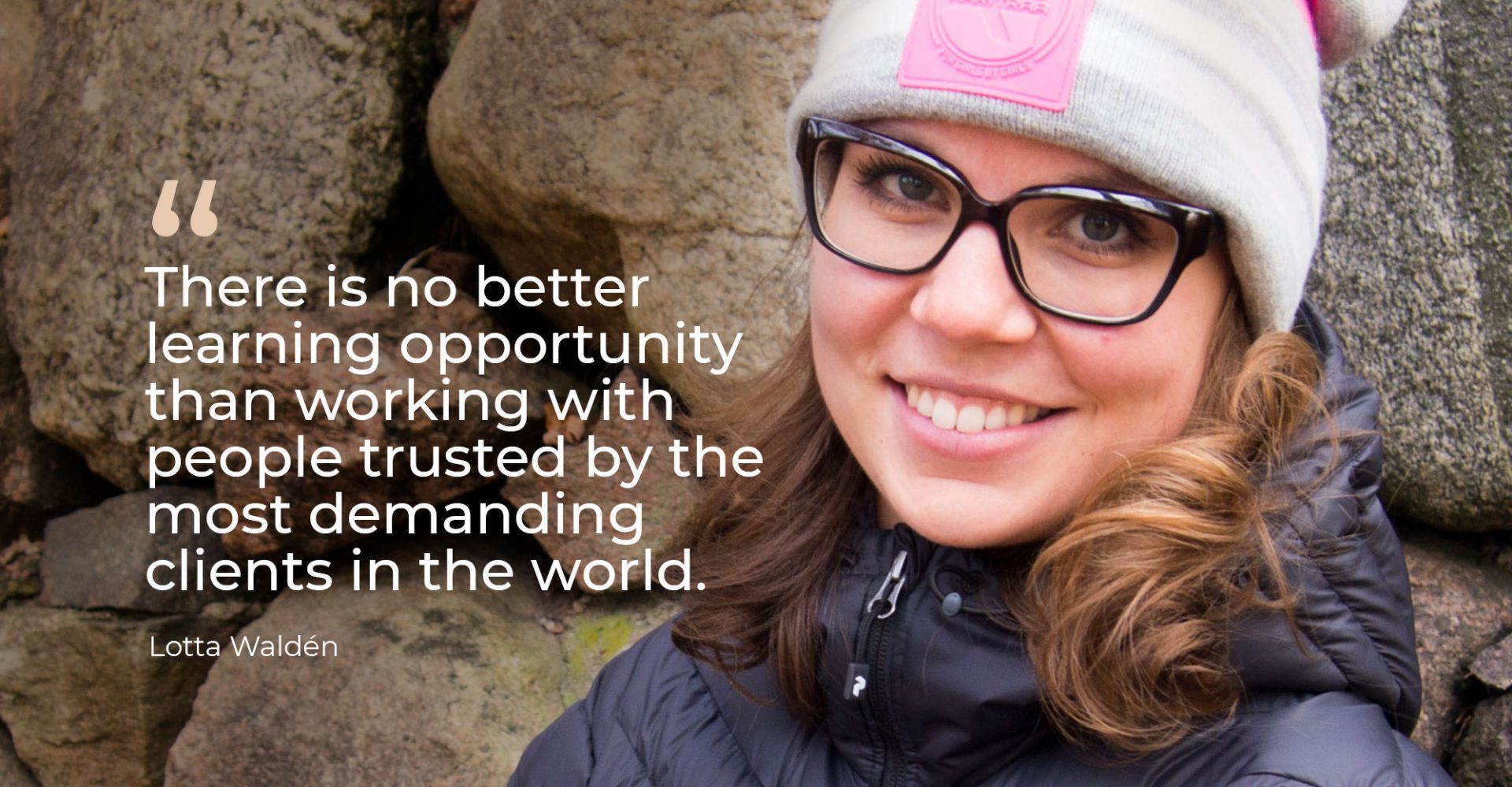 Hintsa Performance is full of fascinating professionals. This time Lotta Waldén, our Manager of Data & Analytics shares her story.
When did you first learn about Hintsa Performance and what got you interested in working here?
The first time I heard about Hintsa was during my summer holiday when I read the book The Core. I had graduated from university earlier that year and had a couple of years of experience in venture capital and sales. In my earlier positions, I enjoyed working in a fast-paced environment where my skills were challenged on a day-to-day basis. However, as sports had always played an important role in my life, I hoped that one day I could build my career around health and wellbeing.
The main reason that I got interested in working for Hintsa was the science-driven approach combined with the company's strong track record. I saw Hintsa as a pioneer of its industry and I always find it fascinating to get familiar with companies that are the leaders in their field. I think that there is no better learning opportunity than working with people who are not only top professionals in what they do but also trusted by some of the most demanding clients in the fields of business and sports.
You are responsible for data and analytics at Hintsa. What is your typical workday like?
As Hintsa is still a relatively small company, our roles are mostly driven by our business needs instead of being set in stone. When I joined the company, my main focus was on setting up a data infrastructure for different teams across our organisation and helping them to take a more data-driven approach to their work. Gradually, I got more and more involved in projects related to our coaching programmes where the aim was to create a more structured way of measuring and quantifying our services. There were quite a lot of steps that were time-consuming and required manual work that prevented our coaches and other professionals from focusing on what they do best. Even though I didn't have any prior coding background, I quickly realised that in order to build our ability to quantify our programmes, we would need a set of tools that would handle the most common analytics needs in an automated way.
As a result, I'm coding quite regularly as a part of my daily work. My work is strongly driven by the needs of our business and clients and based on that information, I'm building either automation solutions or MVP versions of our potential future analytics products. One of the things I enjoy the most in my daily work is the ability to work in a cross-functional role and closely collaborate with professionals around our organisation who have very different backgrounds compared to mine. That gives a good picture of the whole company and its business. Combining this knowledge with projects where it's possible to work hands-on all the way from the business concept to the actual implementation and delivery is the most rewarding part of my work.
What gives you a sense of accomplishment in your daily work?
We have a lot of very demanding clients who are the top performers in their own domain, be it in business or sports. This sets the bar high for our daily work as meeting their expectations doesn't come easily. I see this only in a positive light as it challenges us both as a team and as individuals and helps us always push a little bit harder to make sure we are worth their trust. One of the most satisfying things I know is to work really hard on a project that challenges my capabilities and then after putting all that hard work in, getting positive feedback from the client and hearing it really mattered to them.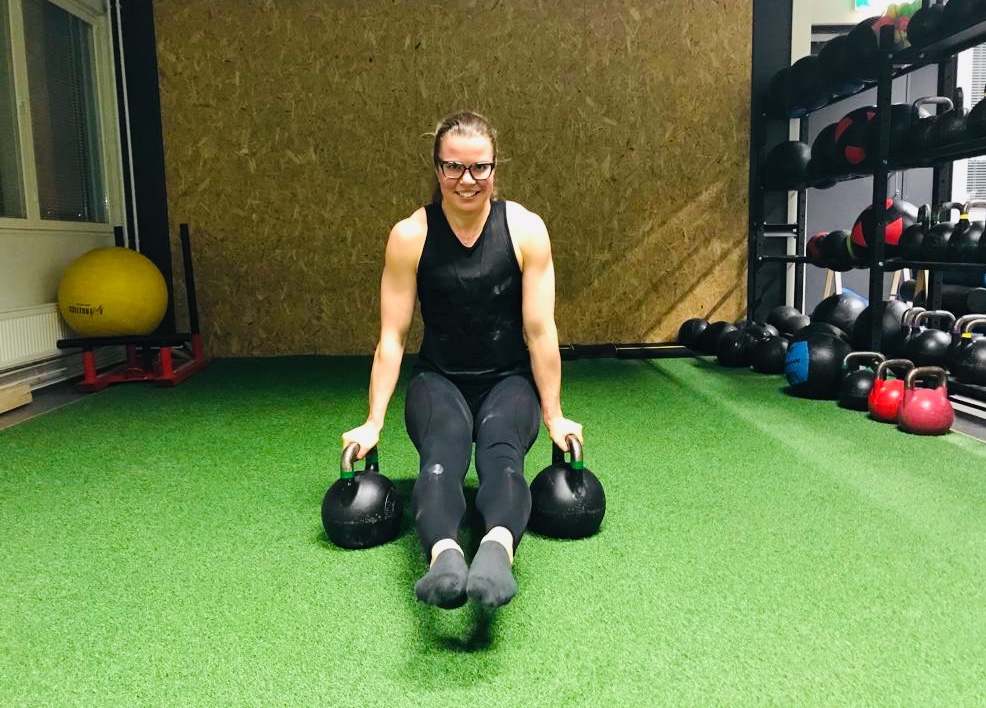 You are an eager CrossFitter. What got you interested in this sport? And how has it affected your personal wellbeing?
Before starting Crossfit, I was already doing a lot of sports. I was running or going to the gym almost on daily basis but I had never had a very goal-oriented approach. The first time I really got interested in this sport was when I watched one of the CrossFit documentaries on Netflix. In the following week, I booked an introduction course to a gym near my home and totally fell in love with the sport.
What got me interested was the holistic approach CrossFit has. It's not only about training but it makes people to develop as a person. It has significantly affected the way I prioritise my sleep and nutrition, for example. However, the biggest change I have noticed has been with my mindset. I think that the principles of working hard and never stopping short combined with continuous learning and humbleness are themes that are not only distinctive of CrossFit but are also very useful in life in general.
What are you most looking forward to in the future, at work and outside work?
At work, one of the projects I'm most eagerly looking forward to this spring is our aim to productise one of our research projects where several quantitative measures are used to better understand the relationship between health and cognitive performance in the context of knowledge work. I hope that this project will bring us totally new ways of quantifying the impact of our coaching programmes and to help us to better serve our clients.
Besides that, I would like to allocate as much time as possible to CrossFit and see how far it's possible to push my limits. I wish that one day it would be possible to start competing in the sport but for the time being, my main focus is on getting stronger and learning the movements that I'm not yet very comfortable with.
Would you like to be part of our growing team of professionals? Visit our Career pages for job openings.