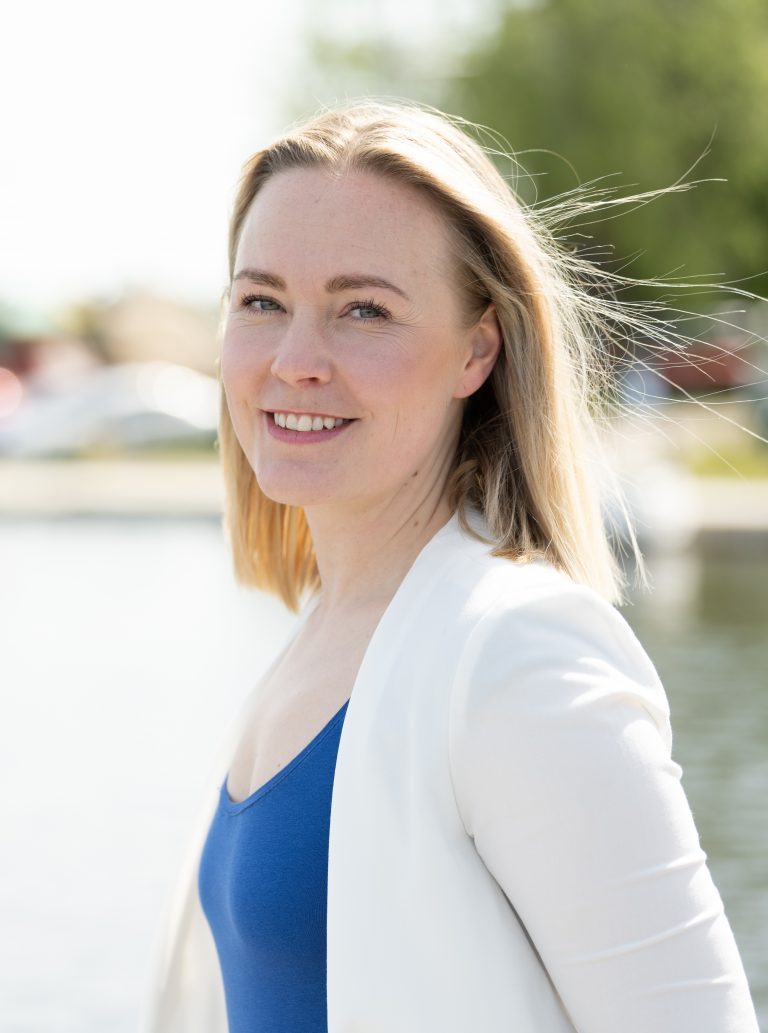 Hanna Ropo
Performance Coach
BSc in Physiotherapy
---
Hanna Ropo is a Performance Coach with a degree in physiotherapy and a special interest in psychology, mental performance and wellbeing as well as training of the body and mind. 
At Hintsa she mainly works with business professionals, but has experience in working with athletes in various fields such as ice hockey, cross country skiing and track and field. For several years she has been working as the mental performance coach of the Finnish Track and Field Junior National Team.
As a coach Hanna has been praised for being present and being real. She's an empathetic person, but isn't afraid to ask tough questions or challenge her clients.
As a former competitive gymnast, she still enjoys gymnastics, but balances it out with some good food and time outdoors with her dog and kids.