Better life.
Better performance.
Sustainable high performance is built on a healthy and balanced life.
Staying ahead in today's fast-paced world is incredibly demanding. Balancing different roles and responsibilities, while making crucial decisions and performing under constant pressure can be exhausting. We understand. And we can help.
Hintsa Performance is a global leader in human high-performance coaching. We help our clients achieve sustainable high performance with methods proven in Formula 1 and Fortune 500. Learn more about our solutions and get in touch.
"Hintsa, a global leader in high-performance coaching for top executives, business professionals and athletes, has created a signature model "The Circle of Better Life", which helps you to cope with stress factors in your daily busy life."
"People for sure won't understand it, naturally, because they see it from a distance, but she [Angela Cullen, Hintsa Performance Coach] has been one of the greatest things that's happened to me in my life."
"One of the most hotly discussed events at the World Economic Forum was a session on sleep and peak performance. Hintsa's session was so oversubscribed that the WEF had scheduled a second one for the next day."​
"Hintsa helped us develop tools for managing health and wellbeing as a leader, and hence also as a role model. I can recommend Hintsa coaching to all management teams wanting to boost their performance and quality of life."
"Hintsa's method is based on a simple idea: a better quality of life leads to better performance. Instead of teaching sales techniques or productivity boosting, Hintsa tutors its clients in how to live better, healthier and more fulfilling lives."
"In order to be able to focus and give your maximum, it is important to have the right professionals around you. I've got a team of people working hard to help me achieve my goals and pushing me forward."
"Conflict resolution is not a sprint, but a marathon. In most cases, the results of the work will not be visible until years later. Hintsa's support helped us to reflect upon the topics of wellbeing and the importance of recovery."
Small steps towards big goals
We base all our services on our holistic Circle of Better Life model and our proven coaching methodology. We create a personalised plan for each individual and break down their goals into small steps towards sustainable change. Our aim is to help our clients achieve improved health and performance, one step at a time.
Get to know our method
Proven track record
For over 20 years, we have repeatedly proven our coaching methods in the world's most competitive environments. Hintsa-supported Formula 1 drivers have won the last 11 World Championships in succession and 98% of all races in the past seven seasons. In addition to our unrivalled sports results, we are trusted by over 500 corporate clients globally, and cover more than 40,000 employees in our largest client organisation.
See our results
Backed by the latest research
To provide the best service for our clients, we are committed to an evidence-based approach. Throughout our 20+ year history, we have designed our programmes based on the most relevant, high-quality scientific evidence, as well as participation in original research.
See our research projects
Success is a by-product of wellbeing
From the African plains to the Formula 1 paddocks and the highest level of business – the fascinating story of Hintsa Performance spans over two decades.
In her inspirational TED Talk, our CEO Annastiina Hintsa shows how a better life leads to better performance – and why it's all about optimising, not maximising.
I want to hear more
Try our free online tools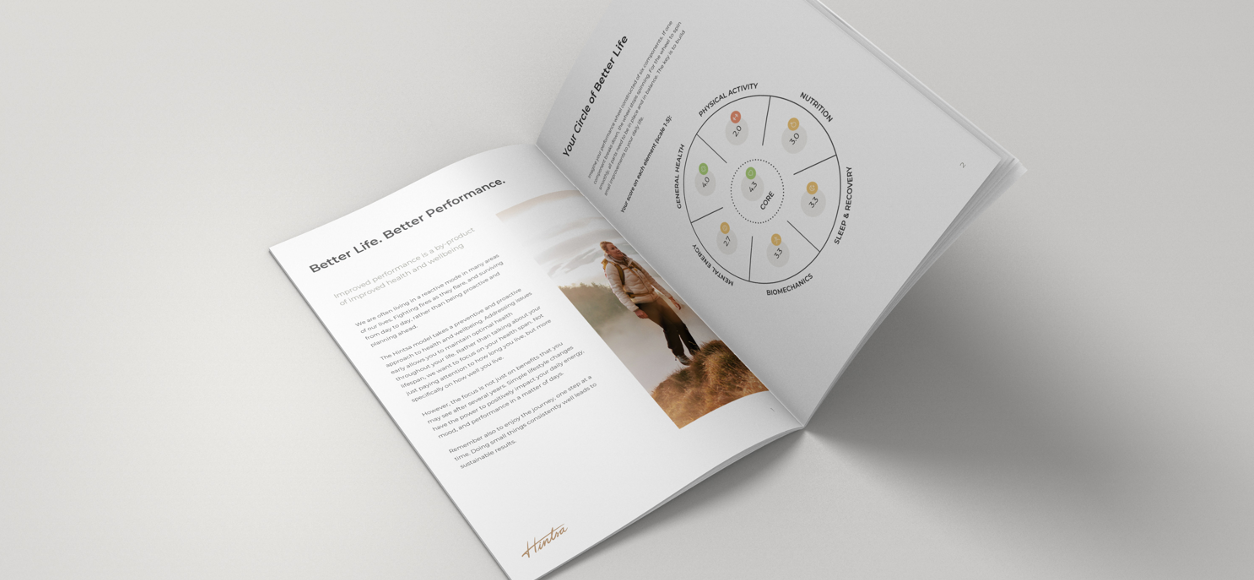 Assess your health & wellbeing
Take our short assessment, find out which areas of your health & wellbeing need improvement and get your personal report with our recommendations.
Take the test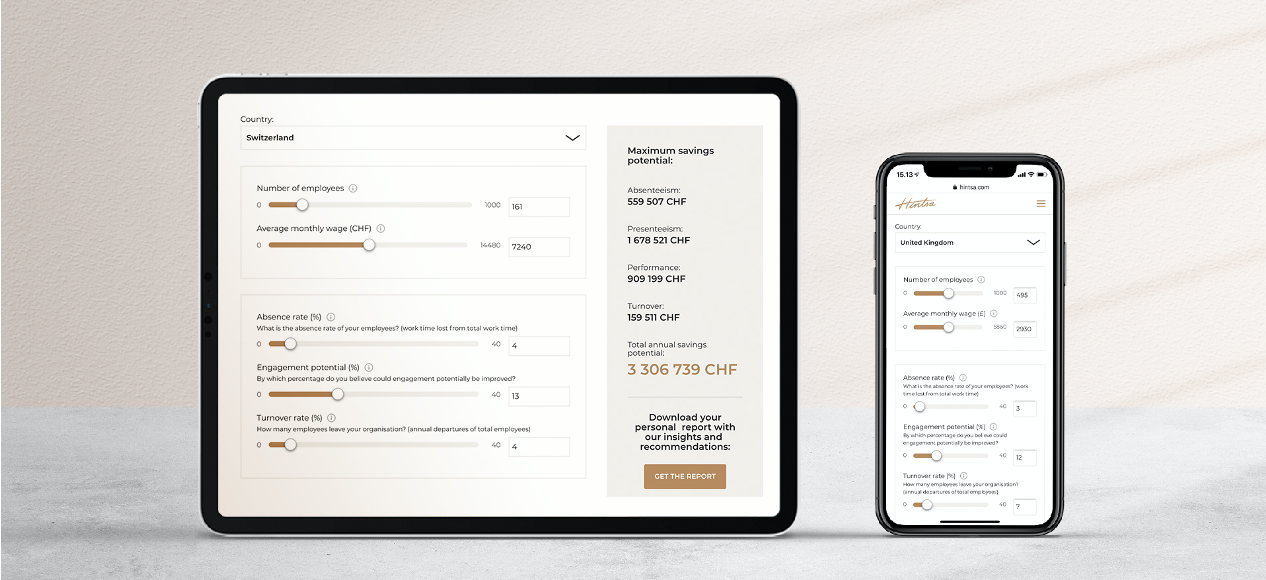 Calculate your company's savings potential
See how employee health & wellbeing are connected to your organisation's financial performance and get your personal report with our recommendations.
Try the calculator