A Healthy Return
Learn why investing in people
is critical for your business
Employee health and wellbeing will become a business value of strategic importance and a significant source of competitive advantage. In this white paper, we explore the global trends placing humans at the centre of the 4th industrial revolution. We propose a framework to explain the relationship between human wellbeing and organisational performance, and provide practical tools to help organisations achieve sustainable high performance.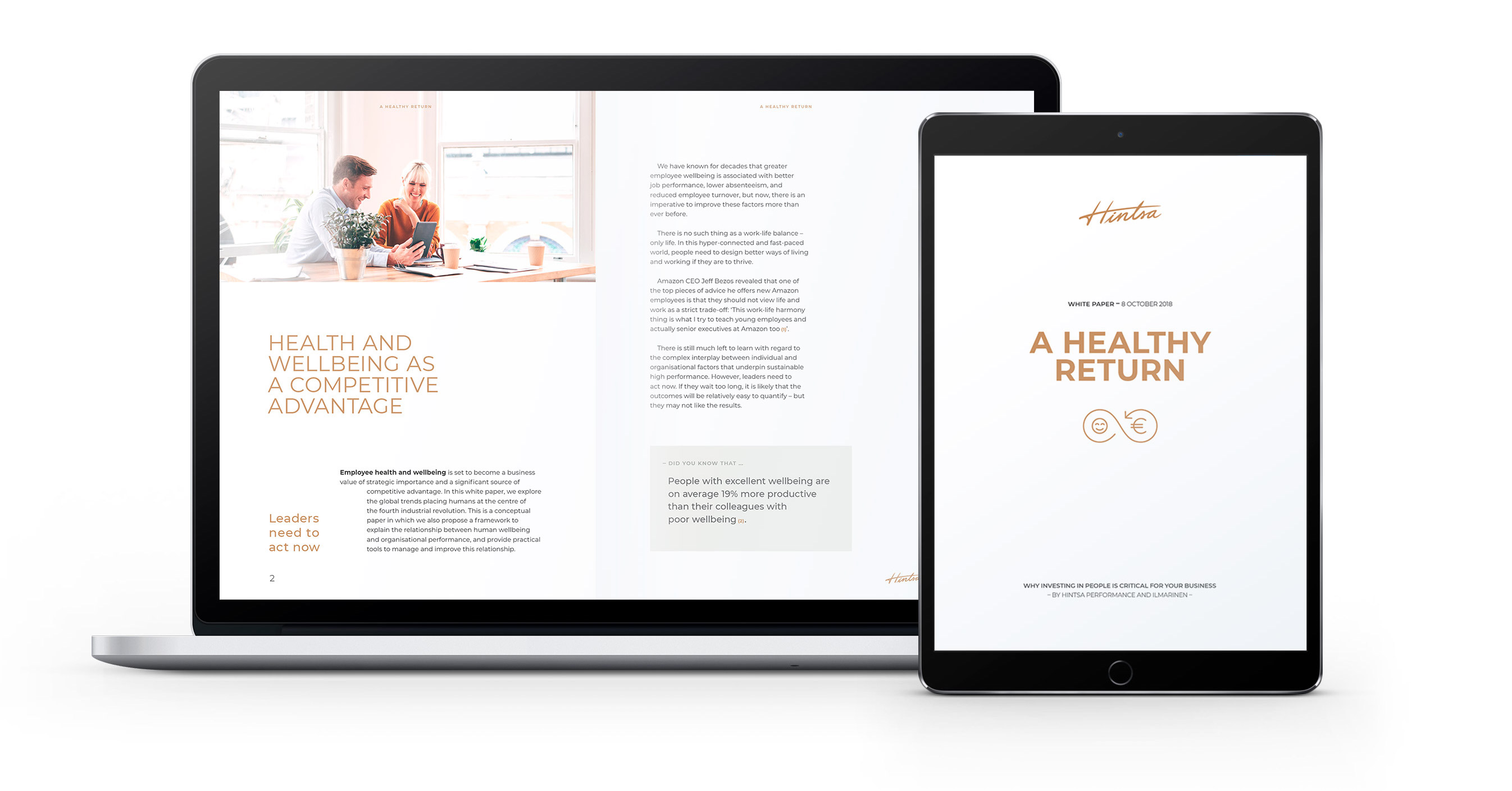 Download the white paper
Company performance is built on a foundation of employee health and wellbeing, as well as supportive organisational environment and leadership. Our latest white paper 'A Healthy Return: Why Investing in People is Critical for Your Business' introduces a new framework and practical tools to help your company succeed.

"Business leaders are only now beginning to see a direct correlation between health and performance – not just physically, but also cognitively."

Better Performance Newsletter
Subscribe to our newsletter to stay informed about the latest in human high performance: