Enhancing Your Mental Performance for Life Now and After the Pandemic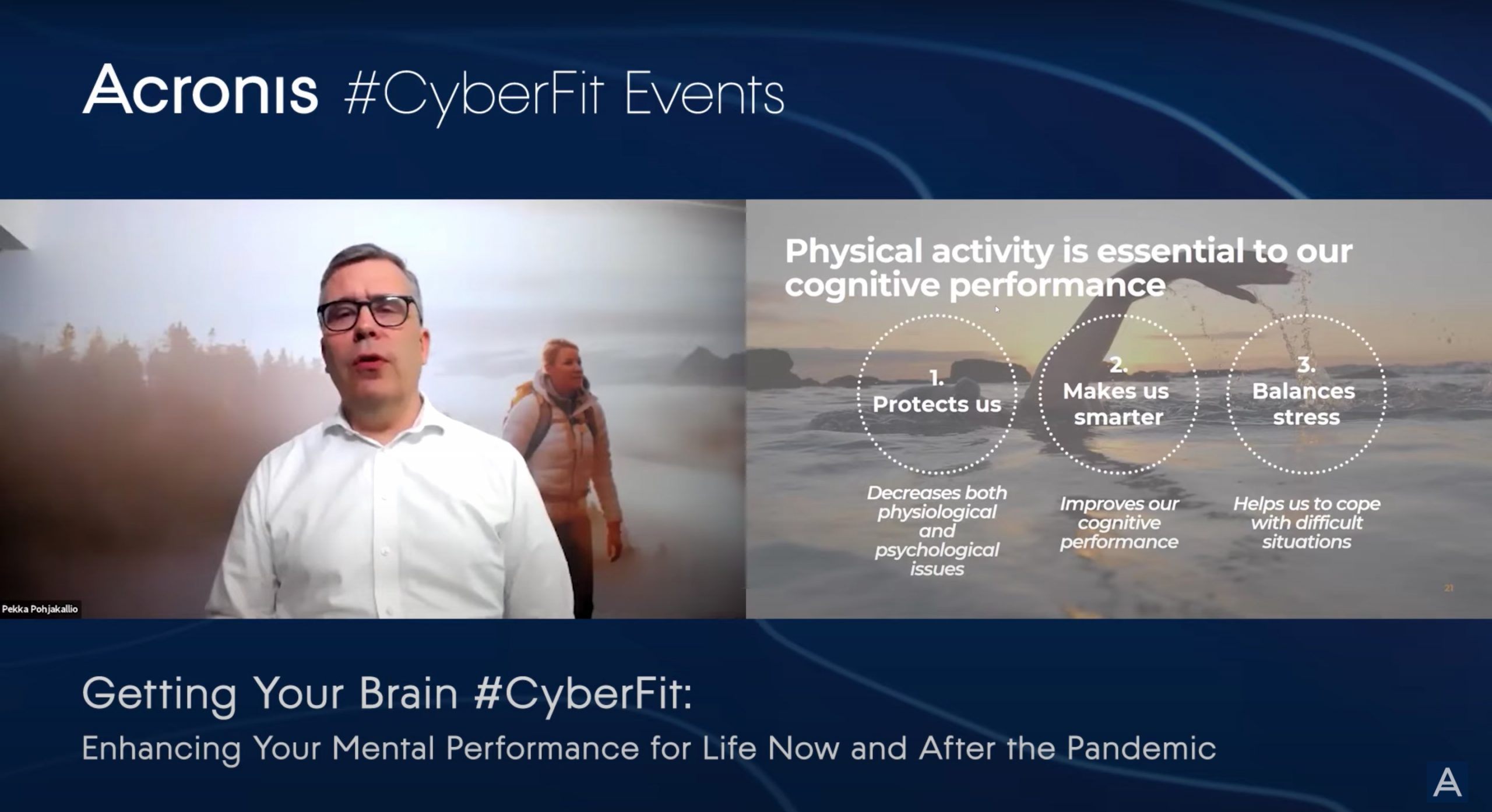 In these challenging times, everyone needs a little help to ensure they are mentally fit, focused, and energised. We are thrilled to support Acronis, a global leader in cyber protection trusted by 100% of Fortune 1000 companies, with their #CyberFit webinar series. Together with Acronis, and a panel of experts, we deliver free webinars on how you can stay healthy, engaged, and productive through these challenging times.
In this webinar, Hintsa's Leadership Coach & Mentor Pekka Pohjakallio discusses how holistic approaches to health impact cognitive performance – and review the changes we can make now that will provide long-term benefits. Pekka is joined by Acronis Founder and CEO Serguei "SB" Beloussov, and Human performance coach Simon Fitchett.