High Performance Talks: Linda Liukas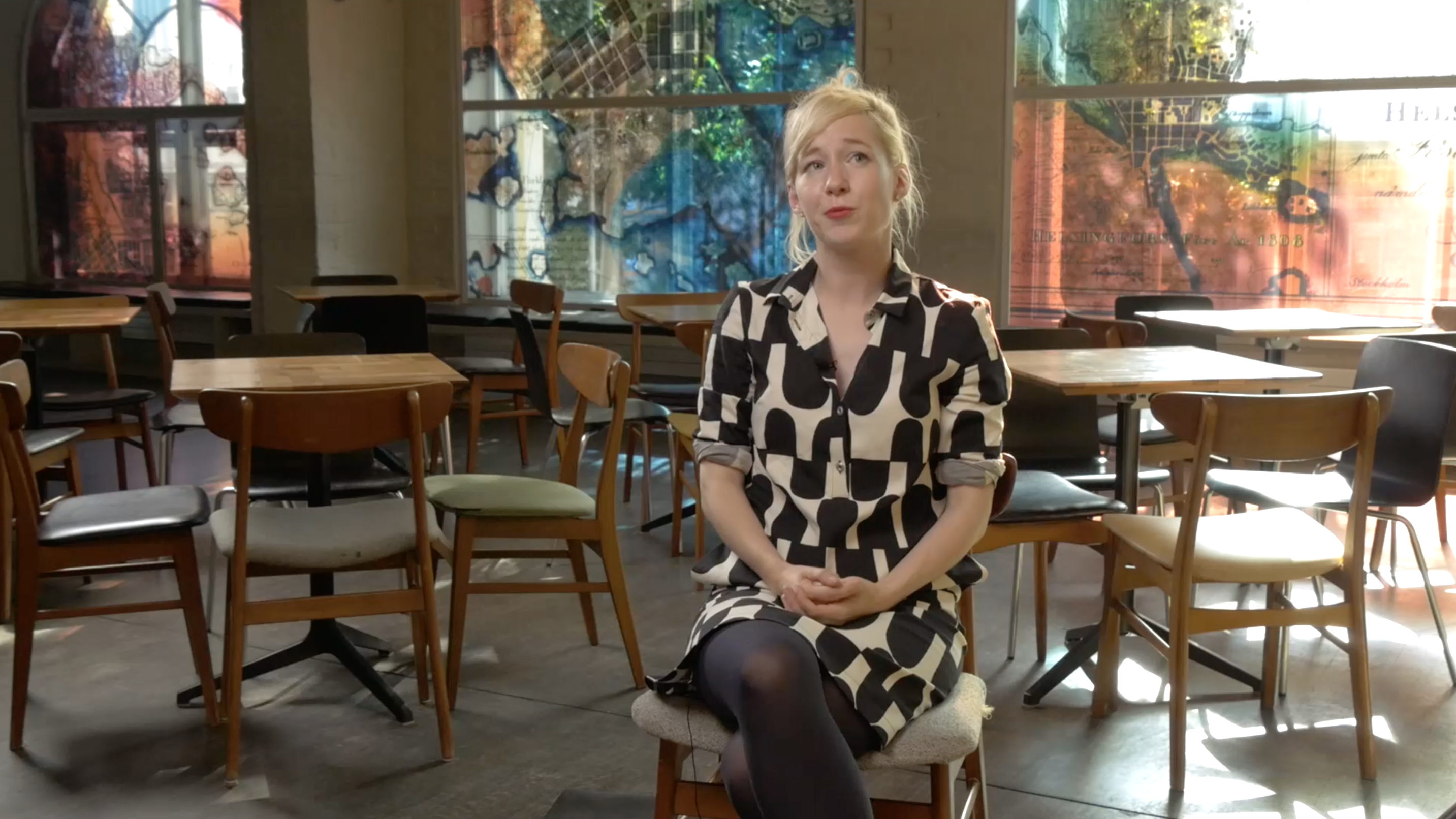 High Performance Talks is our weekly interview series focusing on improving performance through better health and wellbeing. In the course of ten weeks, you will hear fascinating stories from racing drivers, top executives, entrepreneurs, university professors and our very own Hintsa experts.
In episode 3 of our series, we met up with startup entrepreneur and author Linda Liukas to discuss how she manages to maintain a healthy lifestyle in the hectic schedule of an entrepreneur. In 2014, her coding adventure book "Hello Ruby" raised $380,000 on Kickstarter becoming the platform's most highly funded children's book.
How do you feel about the Hintsa model and why do you think it is so successful?
"One thing that makes the Hintsa model so special, is that it takes into account the whole human being. When I was struggling with my own energy management, my own performance management,
I would go to a traditional occupational health professional and ask them: "What should I do with my stress levels, or with my sleeping habits?" And they would give me advice from the 1970's. Or I would read online stuff like: "Oh, you should have the überman sleeping pattern, and you should only drink coffee with different kinds of flavours in it." And that was like the other end of the spectrum.
I think in the Hintsa model, the number one thing I appreciate is the fact that you're not optimising only one sector of your life. You're making small changes deliberately, all over your life. Sometimes all of these data driven models, they seem so focused on one aspect of your life. But people are not binary. They are not one or the other. They they are holistic human beings."
What your take on exercise and how it effects your performance?
"One thing that has really changed is my way of thinking about exercise. I work as an entrepreneur and I have very changing working hours. This means that I can be on the phone in the mornings to Japan and in the evenings to New York. And I used to think that exercise is something that happens after work and I'm using my free time to exercise. But I have switched my way of thinking, and started to think that exercise is actually part of my working time, because exercise is the only reason that I can do these hours and travel so much. So this is one of the things that helped me. Making this mental shift. Nowadays I calculate exercise into my daily working hours."
What kind of means do you use to tackle jet lag or constant traveling?
"There's no magic trick. It's very deliberate. Plan ahead. Schedule your sleeping rhythms and your eating habits, days before traveling. That's the only way to make a real change. One other thing is, that I try to choose hotels that have a good gym, in order not to skip exercise during traveling. In the past I would also eat hamburgers, wine and comfort food while traveling. Now I have realised that I travel so much during the year, that if I were to eat like that, I would end up a mess, nutrition-wise."
How do you take care of your own recovery in your busy lifestyle?
"Recovery for me has been really essential. One of the most important things I've realised is that you actually need to schedule recovery into your calendar. Hintsa's Sleep Specialist Steven Lockley talks a lot about how our daily society makes us forget the value of sleep. I have never had trouble falling asleep, but I've definitely had other sleep related problems, such as waking up in the middle of the night and panicking about work-related things.
So Steven gave me some really good tips. I learned that two hours before going to bed, you should dim the lights, put your electronics to sleep, and try to start thinking about positive thoughts. It was all very practical and very helpful."
Any other thoughts about wellbeing and ways to improve performance?
"One thing that I've been thinking about a lot lately, is that all of our daily gadgets have sleep mode. Most computers have recovery mode and they need to be charged every now and then. Why is it that we find it so easy to take out our cell phones and remember to charge their batteries, but when it comes to our own recovery, our own batteries and our sleep time, we tend to skimp on that? I wonder if this is something we should learn from our own devices."