High Performance Talks: Sari Baldauf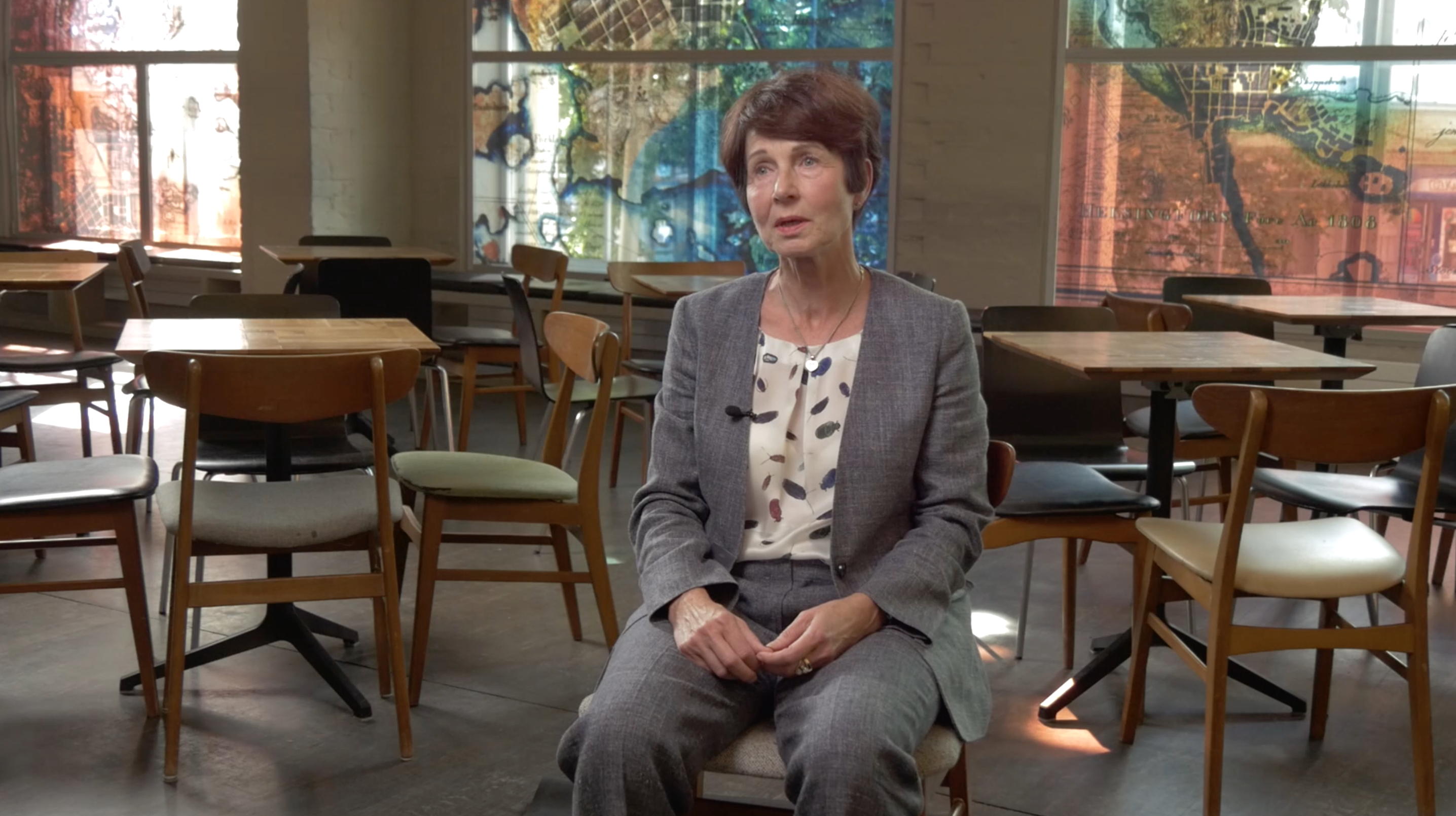 High Performance Talks is our weekly interview series focusing on improving performance through better health and wellbeing. In ten weeks, you will hear fascinating stories from Formula One drivers, top executives, entrepreneurs, university professors and our very own Hintsa experts.
In episode 6 of our series, we met up with experienced executive, Sari Baldauf. Baldauf was selected as the most influential female executive in the year 1998 by Fortune. In 2002 Wall Street Journal named Baldauf as the Europe's most successful female executive. Currently, she is a member of a number of executive boards of Finnish and international companies. We talked about the challenges of traveling and how she makes sure to have proper nutrition on the road.
Can you give us some examples of the challenges you have faced while doing work that includes a lot of traveling?
"The difficult thing is to stay alert. Sometimes you are dead tired and your stomach says that it's midnight and I ought to sleep – or it's already the early hours of the morning and I ought to sleep – but you find yourself having a long dinner with a customer. That's a difficult part. How you sort of bring yourself present in that situation and stay alert."
You have had a long and successful career. How has nutrition played a part in it?
"Different ways. There have been times when I didn't have time to eat. So I didn't look too much into that. But in order to be efficient in your job – especially if you have jet lag and constant traveling – you really need to pay attention to how to manage your energy levels. From that point of view, I have paid a lot of attention to what I eat. I try to make sure that I eat frequently enough and not too much at any given time, just to maintain that energy level."
When did you realise the importance of your nutrition choices?
"I guess it had a little bit to do with growing a bit older. When I was 33, and still at 35, it didn't matter. I could have lunch and then work until 10 pm without eating anything, and I would be okay. I would be dead hungry by the time I got home, but still, that was okay. But after 35 I started to pay attention. I made sure that I had had something in between when I had to work really, really, long hours. Another thing – that I think was probably a bit stress-related – was that I started to develop little problems, like hurt, pain or burn in the stomach. The doctors recommended certain kind of medication. But I didn't take medication, instead I became a vegetarian for 7 years and got rid of all those problems."
How do you feel about the Hintsa model?
"I actually think it is the fact that it starts from the inside. For me, that is a natural way to think. You need to know yourself, you need to know what you want, and then you need some advice for what kinds of tools you can use to get there. I think that is one important element. The other important element is the fact that it is holistic. It covers the different aspects of life that you need to consider, in order to lead a balanced life and feel better."
Any advice about sleep and recovery?
"I'm one of those people who used to think that 5 or 6 hours a night is plenty and enough sleep. But it's not. Unfortunately, we see far too many people coming to meetings, who are half asleep, or not present and not alert at all. I think each of us should start thinking a lot more about sleep and try to make sure that when we go somewhere, we really go, not only our bodies but also our minds."