Hintsa's Head of Science & Innovation Joins 2018 Nordic Business Forum Lineup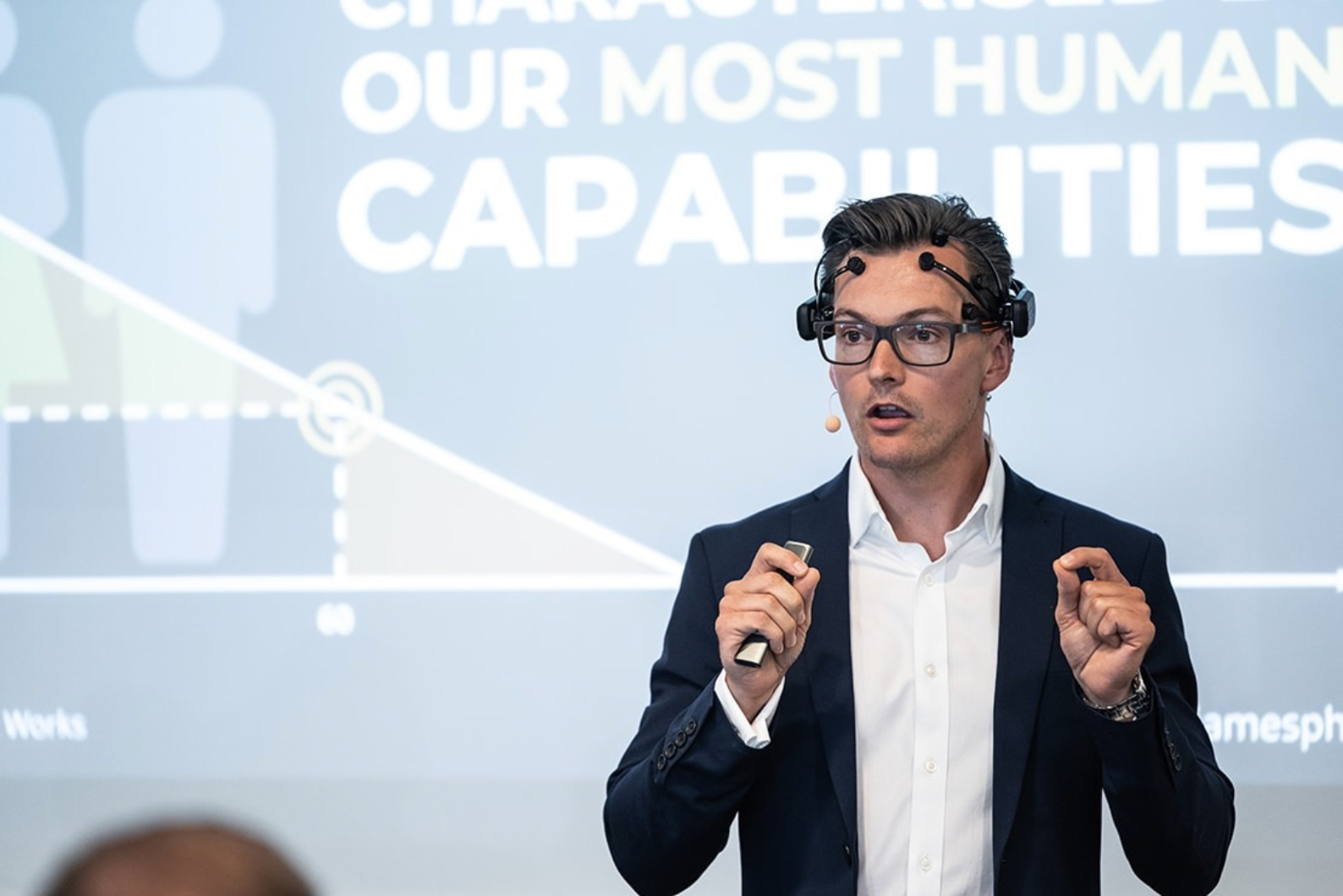 James Hewitt will join Nordic Business Forum 2018 speaker lineup after winning the Speaker Sourcing Contest of the Northern Europe's leading business conference. This win gives James an opportunity share his insights in sustainable high performance with thousands of business leaders from around the world.
The finale of the contest was held August 15th in Stockholm with 6 finalists presenting short 15-minute keynote speeches in front of a jury and live audience. The winner was chosen by the combined vote of both the audience and jury members. The jury included Rikke Fjelsted, Chief Sales Office of President Institute, Alf Rehn professor, speaker, & Nordic Business Forum board member, Andre Noel Chaker four-time NBForum MC and author of public speaking, Juhana Torkki speech coach and author, Ville Saarikalle Head of Speaker Relations at NBForum, and Hans-Peter Siefen, producer, co-founder & Chairman of the Board at NBForum.
Over 170 people applied for the 2018 contest, and 24 people were selected to attend the qualifying rounds. The qualifying rounds were hosted in May and June 2018 in Helsinki, Stockholm, and Oslo. Two audience favorites from each location were selected for the final round in Stockholm. The other five finalists were Petri Rajaniemi, CEO, Ponder Nobs, Mika Poutala, 4-time Olympic speed skater, Raymond Hofmann, owner, raymond hofmann management, Gopal RajGuru, managing director, Innovate+Grow Consulting, and Tobias Dahlberg, strategist, entrepreneur & CEO, Wonder Inc.
James Hewitt will speak about the Key to Sustainable High Performance. The previously announced speakers of Nordic Business Forum 2018 include the Whole Foods Market founder and CEO John Mackey, Olympic gold medalist Lindsey Vonn, Strategos founder Gary Hamel, social psychologist Amy Cuddy, media theorist Don Tapscott, MIT Initiative on the Digital Economy co-director Andrew McAfee, and Quiet Revolution co-founder Susan Cain. See the full speaker lineup here.
About Nordic Business Forum 2018
Nordic Business Forum will host its 9th annual business and leadership conference by the same name in Helsinki on the 26th and 27th of September 2018 for 7,500 C-level executives and business owners. The 2018 main event will bring to the stage some of the world's preeminent experts on strategy, artificial intelligence, and peak performance for two action-packed days. Nordic Business Forum is Europe's leading conference organizer with events in Finland, Sweden, and Norway.
This news was first published by the Nordic Business Forum.