ConsenSys, EMOTIV and Hintsa Performance Partner to Create 3D Mind Tour at Davos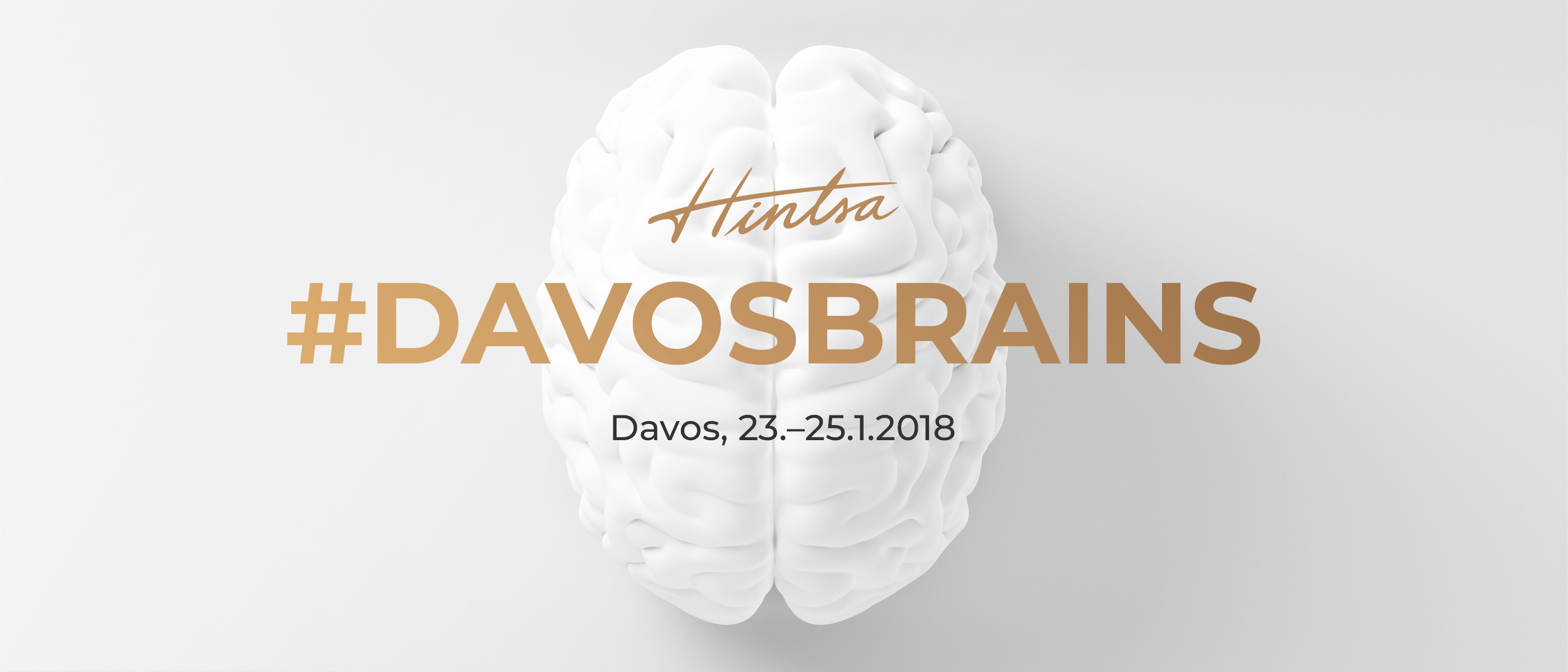 Neurocognitive performance assessment combined with a real-time neurotech visualization, allows people to take a journey inside their brain at World Economic Forum in Davos, Switzerland.
Davos, Switzerland – January 23, 2018 –
If you could visualize your brain activity, what would it look like, and what might it reveal about your mental performance? Hintsa Performance, a leading provider of high-performance coaching and digital wellbeing services, in partnership with
EMOTIV
, the global leader in personalized neuroinformatics and
ConsenSys
, the leading global blockchain specialist firm building the Ethereum ecosystem, will demonstrate an experimental and experiential 3D tour of the brain at the Annual Meeting of the
World Economic Forum
in Davos-Klosters, Switzerland from January 23-25, 2018.
Take a journey inside your brain
The 3D Tour of the brain is the combination of a neurocognitive performance assessment and a real-time neurotech visualization of the brain's response, allowing people to take a journey inside their own brain. Participants at the Brain Booth will be fitted with an EMOTIV neuroheadset to take a 3D Mind Tour, where brain performance will be measured and recorded during a series of exercises. They will take a five-minute cognitive test and see a real-time 3D representation of their brain activity.
The brain booth is located inside ConsenSys' Ethereal Lounge. In the Ethereal Lounge, ConsenSys will be hosting conversations with humanitarian, government, business, academic, and technology leaders about how advances in transformative technologies from blockchain to space exploration are becoming the foundation for systems that better serve people and planet.
Participants will also receive a deeper summary of their results, following data analysis conducted in the days following the event, as well as images of their brain taken during the test.
Reserve your spot now
Davos attendees will be able to sign up for a limited number of places to take part in the Brain Booth mind tour experience. Reserve your spot by clicking here.
This experience is possible thanks to neuroinformatics technology from EMOTIV. EMOTIV's mobile brain sensors and cloud computing platform can monitor and analyze people's cognitive functions in real-time.
Hintsa Performance's Head of Science & Innovation, James Hewitt, will be conducting the cognitive assessments in Davos. His company works extensively with high-performing individuals in business and sport. He commented: "We're taking the same cognitive tests we use with high-performing individuals in business and sport, and offering them to attendees at Davos."
The worlds of technology on a collision course
The focus in Davos on cryptocurrencies and blockchain technologies is also highly relevant for the study of brain science and business performance. As brain monitoring technology advances – measuring our brain patterns with increasing accuracy – new questions of data and privacy arise. How can we keep our own cognitive response, attention levels and mental well-being to ourselves? If we choose to share the data, how can we use blockchain technologies to secure and validate those exchanges?
James Hewitt said: "The worlds of technology, such as blockchain, and neuroscience are on a collision course. It's up to us to figure out how collaboration between them works in a way that serves humanity. This partnership can help to move us in the right direction."
Information about neuroscience and the brain will be shared over the course of the World Economic Forum gathering in Davos-Klosters, Switzerland from January 23-26, 2018 at the hashtag #DavosBrains.
The organisers of #DavosBrains
Hintsa Performance
Better life. Better performance. Hintsa Performance has been guiding people and businesses achieve both for over 20 years. Hintsa is a leading provider of high-performance coaching and digital wellbeing services. Its science-based method for optimising health, wellbeing and performance has been proven in the most challenging environments of business and sports.
Clients, from Formula 1 champions and CEOs to executive teams and employees worldwide, trust Hintsa to help them succeed in their fields. Behind every success story is the support of over 100 professionals. Hintsa's Performance Coaches, Doctors, and Software Developers work from offices in Zurich, Geneva, London, Helsinki, Oslo and Zug. Together, they share a common goal: to upgrade your life and unlock your full potential.
EMOTIV
EMOTIV is the leading mobile neuroinformatics company advancing the understanding of the human brain. Using its advanced range of brain sensors, EMOTIV has curated the world's largest repository of electroencephalographic (EEG) measurements collected outside medical facilities with representative samples across all geographies and demographics. This allows organizations and researchers to gain accurate insights into the cognitive and emotional states of people in real-time. EMOTIV's analytics can be used to improve performance and power new services in health and wellness, automotive, consumer research, learning and entertainment industries.
EMOTIV has developed unique machine learning algorithms allowing the user
to track cognitive performance, detect facial expressions and control both virtual and physical objects via trained mental detections and commands.
EMOTIV is the global leader in the field of scalable neuroinformatics in terms of innovation, technology, mobile brain sensors owners and support from the scientific community. Its neurotechnology is currently being contributed by 80,000+ owners of its mobile brain sensors in almost 120 countries. It has been validated and included in over 4,000 publications. EMOTIV is headquartered in San Francisco, U.S.A. with operations in London, Atlanta, Sydney, Hanoi and Ho Chi Minh. Further details can be found at www.emotiv.com
ConsenSys
ConsenSys is venture production studio building decentralized applications and various developers and end-user tools for blockchain ecosystems, primarily focusing on Ethereum. www.consensys.net
---
Media contact
For further information and results, please contact Kai Kirkkopelto on +358 40 9657 235 or kai.kirkkopelto@hintsa.com.