Shifting Gears
Succeed in a fractured world
Technology has brought amazing possibilities, but also damaging fragmentation, overload and distraction. Efforts to enhance productivity will fail if we continue to promote an "always-on" culture. Change comes from the top – CEOs and leaders need to modify their own behaviour for success to cascade down. Our white paper reveals how businesses can succeed in a fractured world.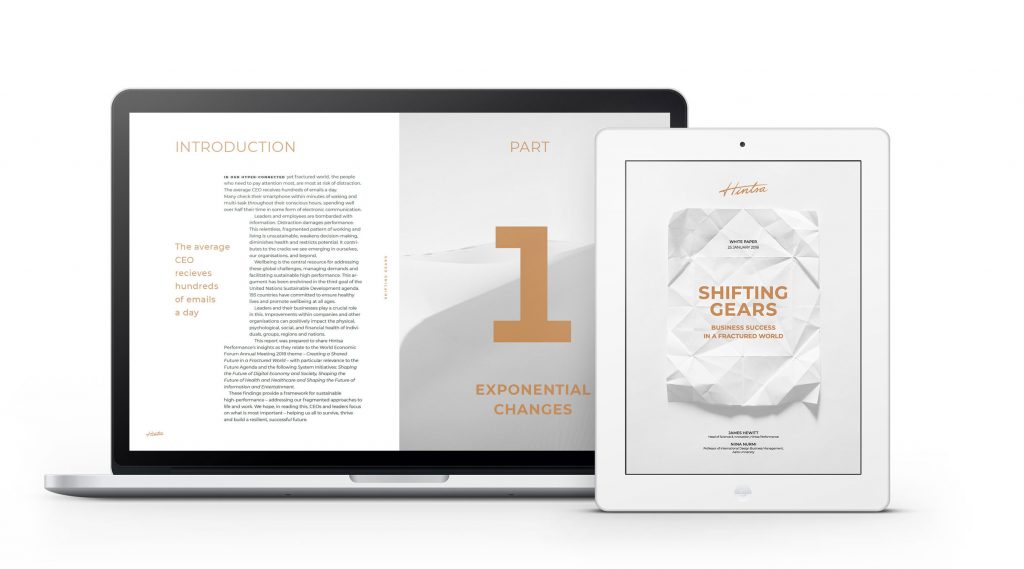 Download the white paper
The white paper 'Shifting Gears: Business Success in a Fractured World' introduces a new framework for business performance, success and personal development. The report was released at the 2018 World Economic Forum. Fill in your details to get your copy. For an overview, see the short summary we've compiled for you.