Changing lives in more ways than one – The story of Matti Kontsas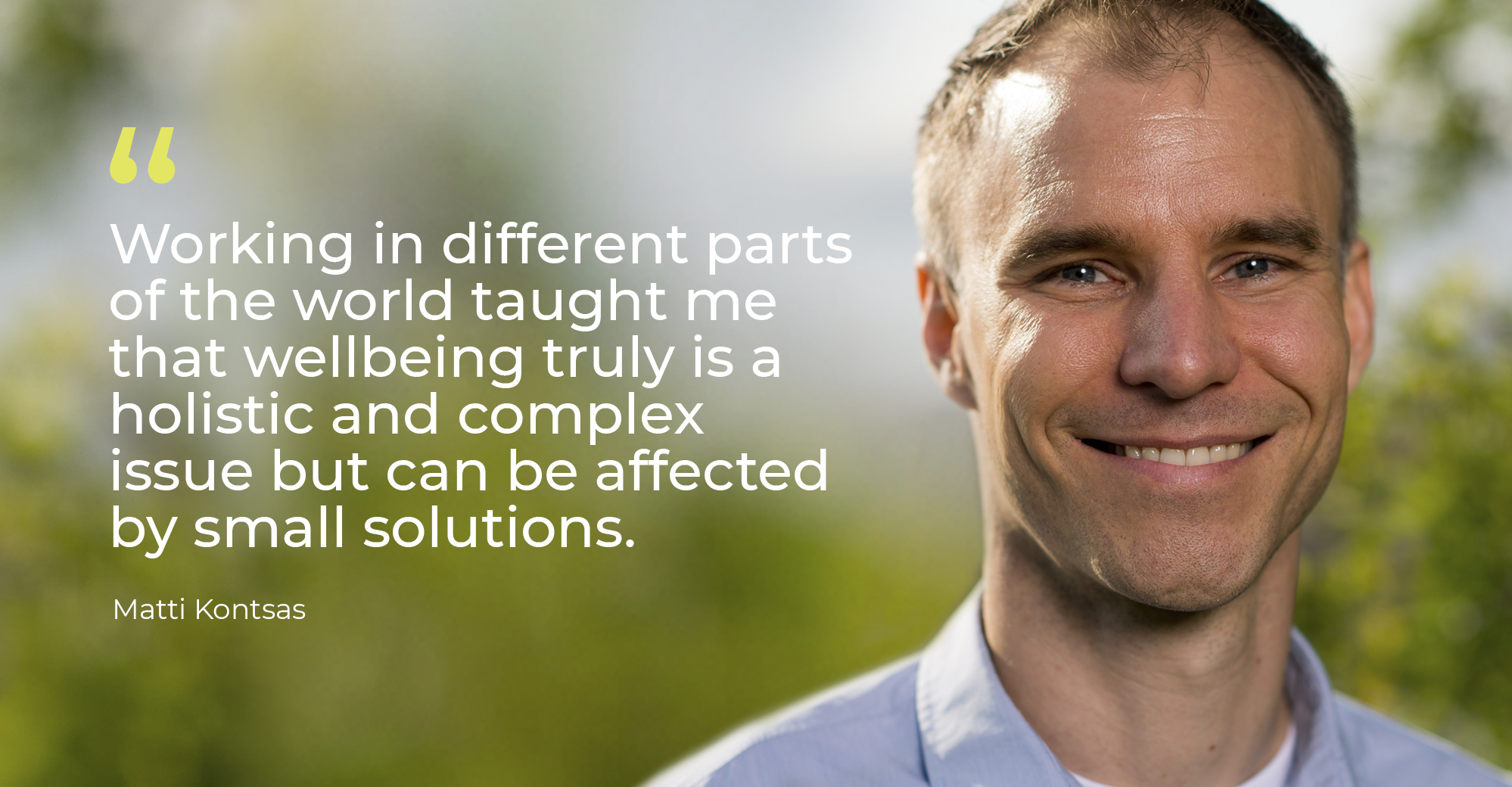 The people of Hintsa Performance all share a passion for a better life and better performance. Our Hintsa Stories blog series is dedicated to them. This time let us introduce you to Matti Kontsas, our Science & Development Director. Matti is one of Hintsa Performance's earliest employees and currently lives in Malaysia with his wife and three children, some distance away from our regular European offices.
You have a background in sports science. What got you first interested in holistic wellbeing?
I have always enjoyed sports and competed in both karate and football when I was young. My interest in sports lead me to pursue a career in the field, and I ended up studying sports science and sports management both in the UK and Finland.
One of the areas that I was really passionate about was the potential of using sports to help disadvantaged youth. After graduating, I ended up working for a Finnish NGO called Fida International, and doing sport and development related projects for eight years in Tanzania, Maldives and Laos. The idea of holistic wellbeing really became concrete to me during that time.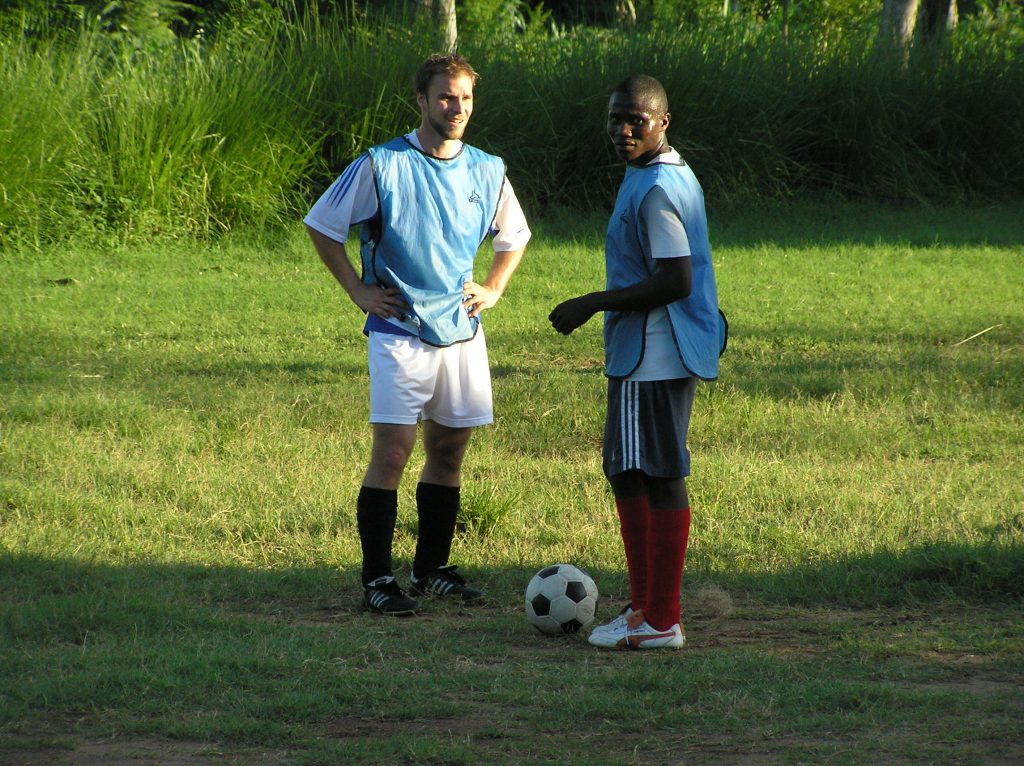 The focus of the projects was not just in developing sports, but looking also at how could young people, and their communities, be developed holistically through engaging them in sports and other activities. The tools that were used in project planning and implementation also gave me an understanding of how to systematically and logically design projects that have concrete and measurable goals and clear actions that enable the achievement of these goals. This is something that has really helped me in my work at Hintsa too.
The founder of Hintsa Performance, Dr Aki Hintsa, was actually working for that same NGO in the nineties, before my time, and our methods today are greatly influenced by the project planning tools he used in development cooperation work back then. While implementing these projects, I started to see even more clearly how health and wellbeing truly are holistic and complex issues, but on the other hand also how it is often the simple and small things that work best.
You have been working for Hintsa several years already. How have you seen the company change over the years?
I joined Hintsa in 2013, when I moved back to Finland with my family. At that time our Finnish office consisted of myself and one other colleague, so things were quite different back then. Our involvement in motorsports was quite significant already, but on the corporate side, it was very early stages still.
Learning and creativity are important for me at work and I've enjoyed being involved in shaping our services and seeing the company grow. Even though we have a lot more staff, structure, and policies these days, there is still a "family feel" in the company and we all share a common passion, which is great. We have also recruited people who are amazingly talented and knowledgeable in various fields and working with them is such a privilege, as it enables me to continuously learn and grow.
My own title has changed a little over the years, but the work that I do has actually remained quite similar. I'm involved both in internal development work but I also coach some of our clients, and I really enjoy both.
Your brother also works for the company as a Performance Coach. Any advice you have given each other from the different sides of the organisation?
I'm very close with my younger brother Antti and we talk regularly, even though we don't see each other that much. He has been coaching in motorsports and my involvement has been mostly with our corporate clients, so we like to share what's happening in the company on different fronts. Perhaps it's not so much about giving advice to each other, but rather sharing the ups and downs of the journey. The area where I occasionally do ask help from Antti is in some specific details regarding physical training for athletes since that's something he is really specialised in.
You currently live in Malaysia. Have you noticed any differences in the wellbeing culture in Asia compared to the other countries you have lived in?
We have lived abroad much more than in Finland as a family and decided to head back to Asia in 2018. We ended up moving to Malaysia, which is a new country for us, but it's been a great location for working in the entire southeast Asia region.
I think that there is lots of potential and need in this region with regards to the type of work that Hintsa does. Some of the countries over here have a very strong high-performance mentality, but the lifestyle and ways of working are not necessarily optimal for achieving that in a sustainable way. Malaysia, for example, has one of the highest rates of diabetes in the world, and there is a great need for tackling chronic diseases through lifestyle changes.
In the more developing countries, like Tanzania, people are generally physically very active but may struggle with their health due to other reasons, often linked to poverty. However, in countries like Maldives and Malaysia, which are more developed, the challenges are different. As people's income levels increase, many of the choices that they make lead to their lives becoming more sedentary and their diets becoming unhealthier.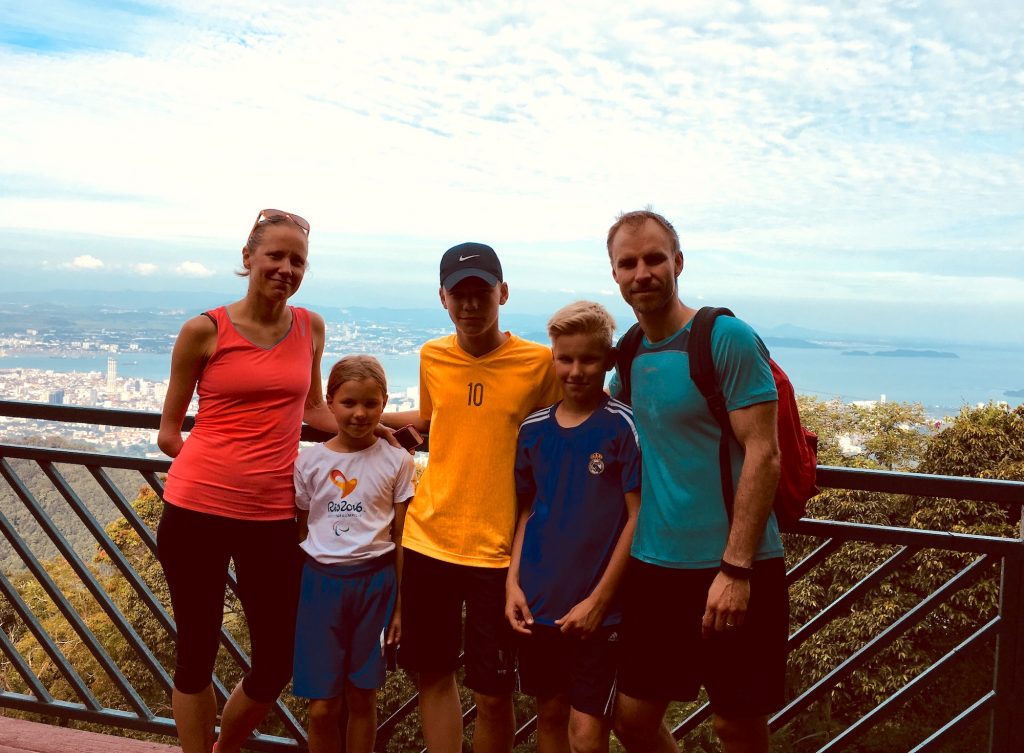 You used to work in the same office with your colleagues but now work remotely. Have you noticed any special challenges that come from working such a long distance away from the rest of the team?
I'm used to working very independently, and the years spent in Hintsa's office in Helsinki were more of an exception for me, rather than the norm. I do enjoy having colleagues around, and also miss them while being here, but on the other hand, I also like the flexibility of working remotely.
I actually often work more effectively from home, since I don't have the distractions that come at the office and I don't get pulled into random discussions. The downside is then again that, when I'm not involved in those face-to-face meetings and discussions, it's not as easy to stay up-to-date and involved in everything that is happening in the background.
The time difference does also create some challenges, and because of that my working hours tend to be a little different than they would typically be in Finland. I'll often do my own workouts during the day, or enjoy a nice lunch with my wife, and then work a few extra hours in the evening.
My social network here is made up of people outside Hintsa, but I find it nice as I get to interact with people who may do a very different type of work from what I do. One of the things that I really enjoy here is the challenge of working in a new region, as that provides great opportunities for learning new things.
What gives you the most sense of accomplishment in your work?
I definitely enjoy coaching clients and seeing them thrive. It's very rewarding when you have a client, who starts to make small changes into their everyday routines, and suddenly realises how different they feel and how they can do things they perhaps never thought they could. The best thing really is when clients start to take more responsibility of their health and realise better what really matters to them, and you can be there to guide and encourage them along and share a part of their journey.
Another area where I also feel a sense of accomplishment is in the development of our services. I enjoy brainstorming how we can do something better, make the work of our coaches easier, or create some materials that will enable our clients to learn something new. Coming up with new solutions and ideas and then being able to implement these together with our other staff members is very satisfying.
What are you most looking forward to in the near future, in your work or outside work?
There are lots of things that I'm looking forward to in various areas of my life. On a personal level, the word "faithful" carries a lot of meaning and significance. I want to remain faithful to what I value and believe in. Family is very important to me and I really want to invest into our children during the years that they are still home.
One of the things that I'm doing in my free time is coaching football for our kids and their friends. I want to help them develop as athletes, but beyond that, I'm also looking forward to creating opportunities for them to serve in different projects in the region through sports.
On the work front I'm looking forward to expanding our work in southeast Asia. There are plenty of opportunities and it would be great to see our team here grow. I'm especially interested in learning more about how our programmes suit the needs of the clients in the Asian region and how we can help people here in the best possible way.
---
Would you like to be part of our growing team of professionals? Visit our Career pages for job openings.