Coach Certification Stories – Ben Clayton-Jolly Combines the Psychological with the Physical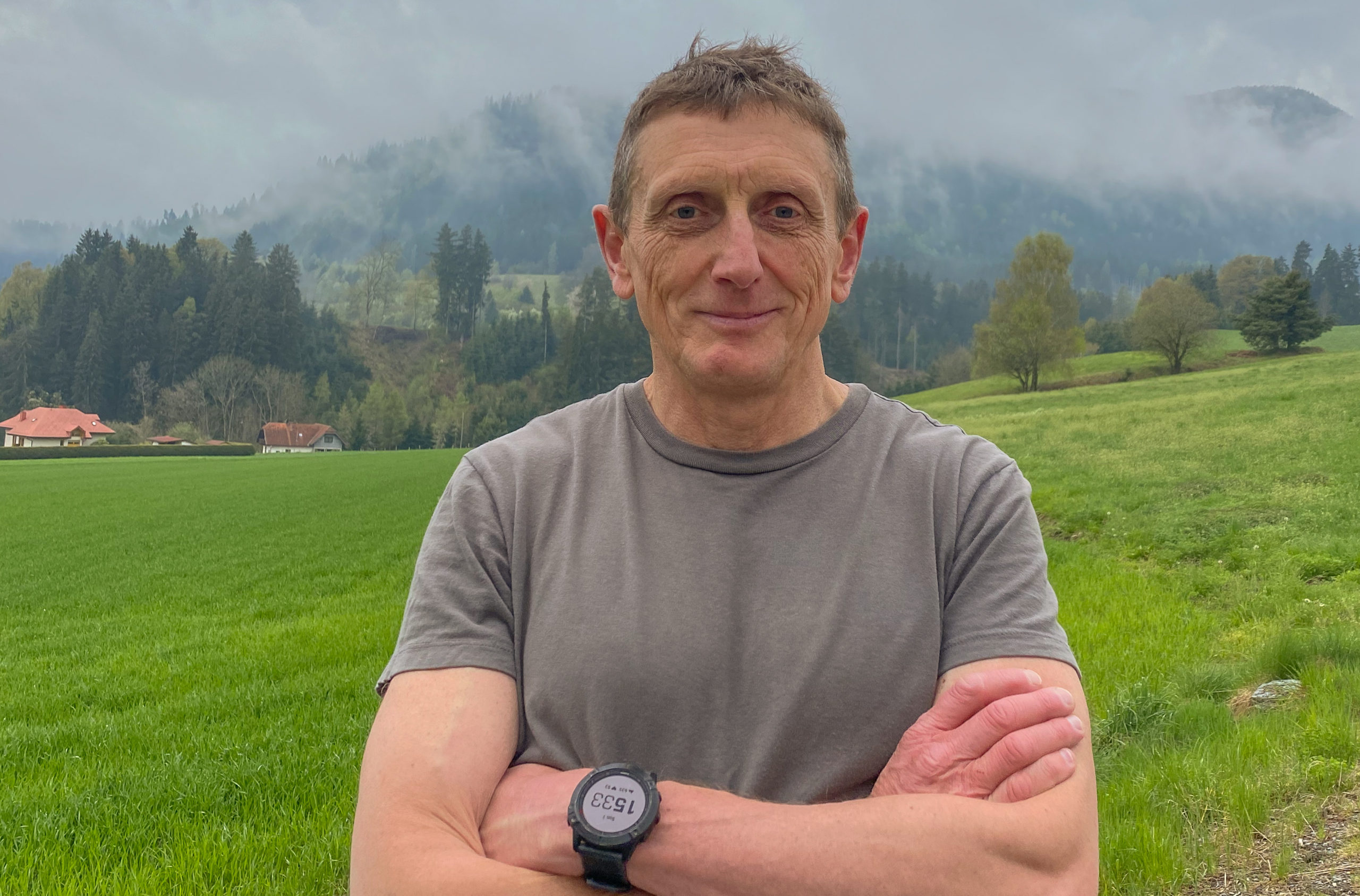 What is it like to take part in Hintsa's Coach Certification programme? Performance Coach Ben Clayton-Jolly shares experiences from his 9-month journey.
Ben Clayton-Jolly is an accredited Master Executive Coach with a Master's degree in Psychological Coaching and a particular interest in leadership and teams. Prior to his coaching work, Ben was an officer in the British Army and a Country Director for a NGO in Africa.
How did you first hear about Hintsa's Coach Certification programme and what made you join?
"My work is primarily with organisational leaders and teams, both in businesses and humanitarian organisations. So it's essentially coaching people in their workplace around improving their individual or team performance. Alongside this, I have another life of mountain sports, adventure and physical activity. I am fascinated with how we can perform at our best and am continually exploring this with my clients, and with myself. I am an active alpinist and endurance athlete leading groups on adventures in the European alps in summer, and winter. I have previously trained in several sports including as a ski instructor and yoga teacher, and I am currently training as a Strength and Conditioning coach.
I really wanted to better integrate these two sides of myself professionally – the psychological coach and the physical trainer. As an executive coach I would often ask a client about their exercise routines and sleep, as our physiology and psychology are so interlinked. But I wanted to go deeper and to be able to bring a more holistic approach into my coaching work. The Coach Certification programme appeared one morning on a Hintsa Newsletter and my instincts told me this was just what I had been looking for. I had been following the work of Hintsa for some time and appreciated how they focus on putting a client's core identity and purpose at the centre of any coaching journey."
Was the certification programme what you expected?
"The programme has been excellent. It has been more thorough than I anticipated and taken more time. I would say that it has required a similar commitment to doing a year of a Masters course. But this is all great and I have learnt a lot. It has certainly met my goal and provided a very good framework for a holistic approach to performance coaching, as well as deepening my knowledge and skills across nutrition, recovery, physical exercise and so on.
The online course is very well put together. Hintsa has built a superb and diverse global network of specialists, and performance coaches, many of whom contribute to the lessons. They provide some superb condensed summaries of each area, with solid practical advice and more rabbit holes to go and explore further.
It makes a remarkable learning experience to be able to learn from, and engage with, leading experts in diverse fields such as performance psychology, metabolic health and biomechanics. There is also a good sense of community both within the course and learning groups, as well as with the wider Hintsa network. I have also greatly enjoyed being involved with some of Hintsa's CPD webinars. The course provides a sound grounding in each of the areas but inevitably they also feel like starting points for an ongoing professional and personal enquiry."
Was there anything that surprised you in the content?
"A couple of things stand out. I liked Hintsa's focus on the Core – your identity and purpose – as being at the centre of each coaching journey. Authenticity is a familiar concept in organisational leadership development. Hintsa's approach emphasises the difference between our social roles, where we adapt ourselves to what others need of us, and a sense of core identity, which ideally guides our behaviour and choices. An 'inside – out' approach.
I thought that I already had a good sense of my core identity and was surprised working through the process with a coach to find a new level of words, and core values, that underpin my sense of self. This was unexpected as was the ripple effect though my work, and activities, to make choices more consciously from that place. It sounds simple, which it is, but making such things conscious can have an interesting transformative effect. It was good to experience that for myself.
Another surprise was to understand the key factors that underpin optimum health and wellbeing, especially in the second half of life – exercise, nutrition, sleep. Most of us would probably acknowledge that these elements are important but the effect of actually applying them can make such a difference to your energy and wellbeing now, as well as making a real difference to your healthy life expectancy. A performance coach can help someone in applying this understanding in their own life, and in a way that works for them."
What have been your biggest learnings from the programme?
"I have taken many learnings from the course. Too many to list! It has consolidated and deepened my understanding of the different areas, and given me an integrated framework to work with clients. For me, metabolic health and biomechanics were new areas, that were fascinating to explore.
Coaching is a powerful process on its own. But combining the psychological with the physical in performance coaching can be transformational. Everyone is tired after two years of Covid and people everywhere are realising the importance of health and wellbeing in optimising performance. Individual performance coaching offers a very effective way to do this."
How has taking part in this programme changed your coaching style?
"Overall, the course has given me the confidence to work with my clients in a holistic approach to performance coaching, which is what I was looking for. It feels a natural next step for me as an experienced executive and team coach, and is enabling me to add more value to the people I work with. It has also been great to explore applying nutrition, recovery, mental energy and so on with athletes. Biomechanics and functional movement are superb in improving people's performance on skis, and optimising nutrition, sleep and recovery can add value to all athletes. "
Who would you recommend Hintsa Certification programme to?
"I think Hintsa's Coach Certification programme is unique and has applications across many different sectors and settings. This was reflected in the diversity of people on my course, and in Hintsa's network. I would recommend the course to anyone who works with people and who wants to take a more holistic, and sustainable, approach to improving performance. It is an intensive course but as ever, you get out of it what you put in. There is a lot of material and approaches to integrate but I think it is superb personal and professional development experience. I am certainly a different person and a better coach as a result."
Do you want to learn the skills to coach at the highest level of business and sports? Read more about Hintsa's Coach Certification programme and apply now!