Coach Certification Stories – Tania Del Rio Brings Her Passion for Learning & Curiosity Into Her Coaching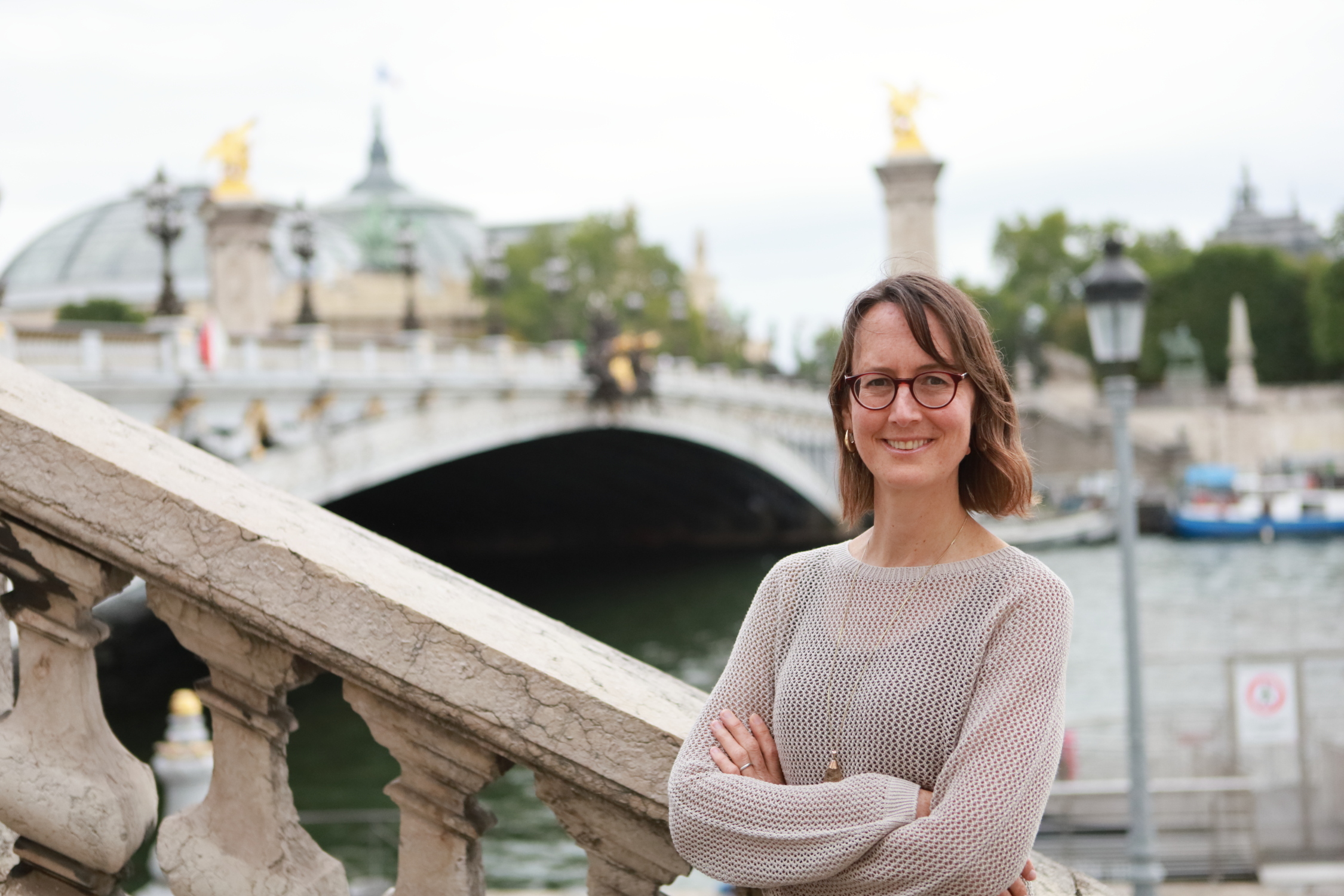 What is it like to take part in Hintsa's coach certification programme? Tania Del Rio shares experiences from her 9-month journey.
With a background in scientific research and a doctoral degree in Biology, Tania has coached professionals and executives to enhance their wellbeing, mental performance, and mindset since 2012.
Can you tell us a little bit about yourself: who are you?   
"I am a health and wellbeing coach based in Paris, specializing in working with professionals and executives to enhance their wellbeing, mental performance, and mindset in fast paced multicultural environments. I firmly believe that regardless of age or life challenges, we can always expand our potential and adopt new strategies that are aligned with our strengths and values.
My coaching approach emphasizes mindful awareness as a starting point for habit-building design to establish routines that maximize mental, physical, and social wellbeing. I have been leading health coaching programs, talks, and wellness workshops since 2012. 
What is your background? 
"I have a background in scientific research. I studied Biomedical Research for my undergraduate degree in Mexico and have a doctoral degree in Biology from New York University. I originally thought that my long-term professional goal was to do research. However, it was my own journey with managing anxiety that made me look for alternatives, to open new doors, and for me to be on the path that I am today.
I now understand that my biggest strengths are my joy of learning, a deep sense of curiosity for the natural world (from the micro to the macro), and the appreciation for everyday life moments that are often overlooked.  I bring this life-long passion for learning and curiosity into my coaching. Each coaching experience is a unique journey. "
What made you apply to the Hintsa coach certification programme? 
"I was drawn to the Hintsa Coach Certification Programme because of its holistic approach to coaching, which I felt would be a perfect fit for my personal and professional growth. The program offered the opportunity to learn from experts in various fields and gain insights from the latest scientific research. This aligned perfectly with my belief and personal experience in the importance of an integrative and team-oriented approach to health and wellbeing. Hintsa's values, mission, and the Circle of Better Life closely resonated with the work I was already doing as a health coach. "
Become a Certified Hintsa Coach
Learn the methods that help Formula 1 drivers, Fortune 500 executives and global organisations perform at the top of their game.
Apply now
You graduated from the programme recently; How have you utilised the learnings from the programme?   
"The journey through the Hintsa Coach Certification Programme has enriched my perspectives as both a person and a coach, broadening my view of what is possible, with more confidence. Since completing the programme, I have established important collaborations with other health and wellness professionals. I am working on rewarding projects that are well-aligned with my core values and strengths. This would not have been possible without the deep inner work I did throughout the 9-months of the Hintsa Coach Certification Programme. 
 Whether in my own personal life or while coaching clients, I often reflect upon the three Hintsa Core questions: "Do you know who you are? Do you know what you want? Are you in control of your life?".  It is not about lightly addressing these questions but having a set of tools and methodology to answer these questions before setting goals, before moving forward in any project. I have found that addressing these questions can be a powerful resource for individuals going through life transitions or living abroad when often "life feels like a 10,000-piece puzzle to be solved immediately" as one of my coaching clients described.
I love this analogy because through the coaching process, each person starts creating space to reflect upon these questions, to dive deep into what this "puzzle" feels-like to them with awareness on which micro-steps can be taken to start aligning habits, thinking and actions to their own life-vision. As a coach, it is an honor to be able to create that space for reflection through coaching as it can be a powerful anchor to move forward. "
What were your biggest learnings?  What was most relevant for you? 
"The topics that resonated most with me were identity, purpose, and meaning. I found them to be excellent sources of reflection, empowering both for myself and my clients. The fact that we can not only recognize and leverage our strengths but also open doors for clients to do the same in their own lives, feels truly empowering. Once we learn to identify, recognize, and intentionally use our strengths in our everyday lives, at home and at work, life starts to feel more manageable.
The hands-on aspect of the Hintsa Coach Certification Programme was enriching and an excellent opportunity to go from theory to practice applying the Hintsa Methodology with one person over the course of 6 months. Working with my practice client, engaging in discussions about social and core identities, became the driving force behind addressing all other elements of the Circle of Better Life. By identifying strengths, seeing new opportunities; realigning daily habits and mindset with a sense of purpose; created a ripple effect, positively influencing all other aspects of life. "
Was there anything that surprised you in the certification programme? 
"One of the unexpected moments during the program, was when we were having a peer group meeting facilitated by our mentor. We were speaking about meaningful work and our legacy. That specific conversation was powerful and has stayed with me. After that day, I reflect often on this question: "Is this decision aligned with the legacy I want to leave behind?".  Like this, there were multiple though-provoking, intellectually stimulating experiences sprinkled throughout the 9-month programme.
Beyond that, I continue to interact with and have meaningful conversations with some of the peer coaches I met during the programme. We have carried on discussions like this one, that make the coaching journey even more exciting and interconnected, which helps to continue to refine my own coaching philosophy and vision of who I am as a coach and person, the vision for my coaching, and how I interact with my clients on daily basis. "
Would you recommend this programme – and to whom? 
"My experience with the Hintsa Coach Certification Programme was beyond my expectations. I would highly recommend this programme to healthcare practitioners and other coaches who are eager to dive deep into the latest research on performance and wellbeing. I believe that very few programs offer what Hintsa has to offer in the level of quality, thoroughness, level to detail, science-based, theory to practice approach and extraordinary network of support for all the coaches during and after the program. Thank you Hintsa for a fantastic learning & life-transforming experience!"  
---
Do you want to learn the skills to coach at the highest level of business and sports? Read more about Hintsa's Coach Certification programme and apply now!