The Next Chapter for Sebastian Vettel's Esteemed Coach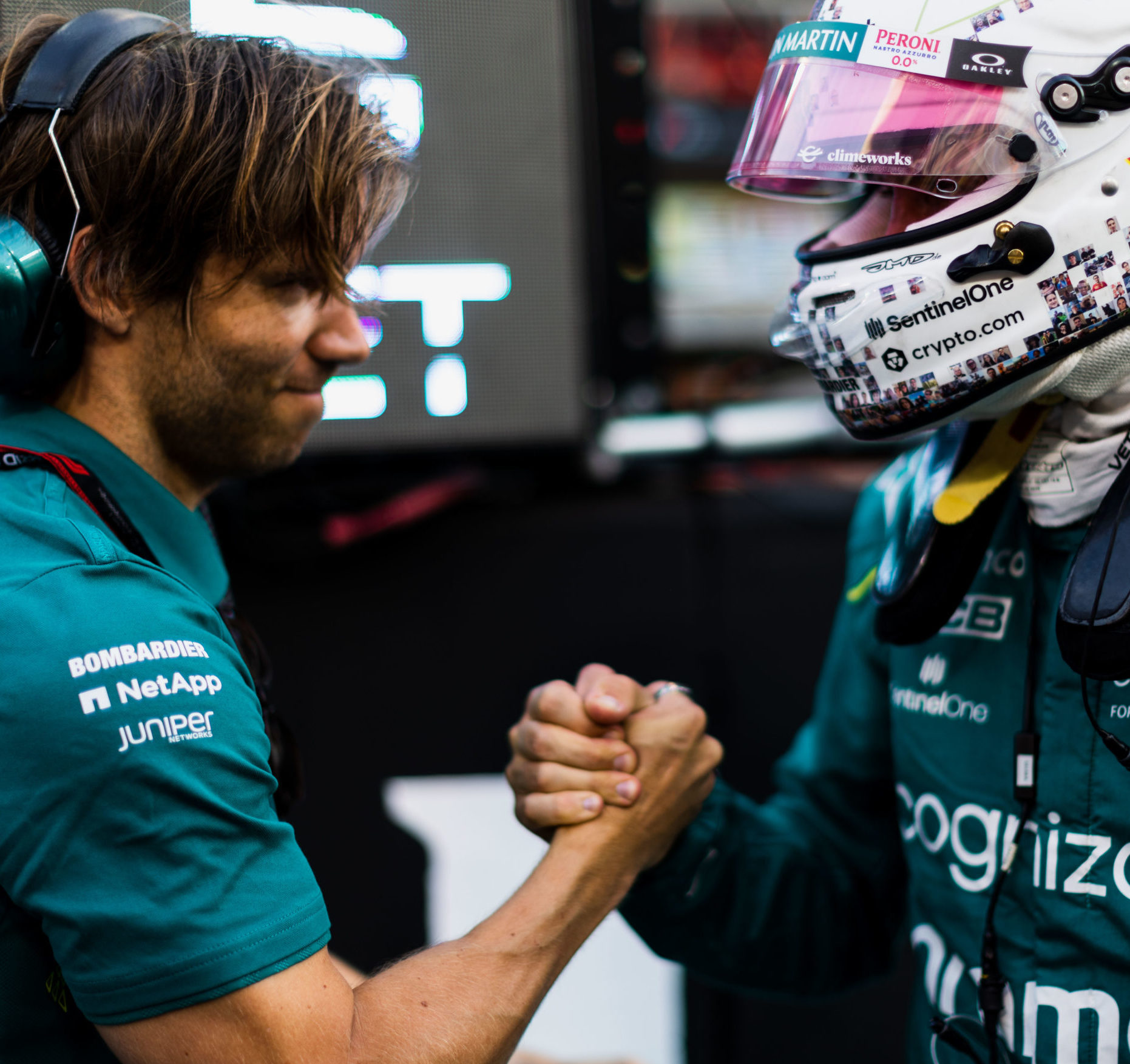 Hintsa has announced that Antti Kontsas has been made the company's new Head of Performance for Motorsport. As Hintsa's longest-standing employee, and F1 champion Sebastian Vettel's coach of nine years, what has Antti's career looked like to date – and what does the future hold?
After 16 years, 122 podiums, 53 wins and four championships later, Sebastian Vettel had one final message to deliver through the team radio. The champ made time for Antti Kontsas – his close friend and coach for almost a decade of his career, who he would spend up to 300 days per year with.
"Antti, thank you for all these years. I think I've been in the best shape possible, thanks to you."
After guiding Vettel to his final finish line, Antti knew it was time to enter the next phase of his career – as Head of Performance for Motorsport at Hintsa.
Sebastian Vettel's final minutes in an F1 car 🥹

Danke Seb, for everything 💚#AbuDhabiGP #F1 @AstonMartinF1 pic.twitter.com/oTRNmkF78M

— Formula 1 (@F1) November 21, 2022
Unique Formula 1 career
Back in 2011, Antti was personally recruited by Dr Aki Hintsa and introduced to the world of Formula 1. During his 12-year career, Antti has helped three Formula 1 drivers realise their full potential, on and off the track: Sébastien Buemi (2011), Jean-Éric Vergne (2012-2013) and Sebastian Vettel (2014-2022). Antti's work has included day-to-day management of all performance areas of his clients.
"Being a Hintsa Performance Coach is a dream job for anyone passionate about helping people reach their goals. It's not just about being a trainer, but you are given responsibility of running all day-to-day performance activities. In addition, you have access to numerous world-class specialists who can check and challenge your decisions", Antti explained.
"I've been priviledged to have had three extraordinary World Champion clients and they've all taught me a lot," he continued. "But the most rewarding experience has, of course, been the nine years with Sebastian. He is a unique character who possesses incredible determination, but also humility. I think we can all learn something from him."
Performance-driven approach
As the Head of Performance for Motorsport, Antti will manage and develop the quality of Hintsa's services for sports clients. Hintsa has been a trusted partner in motorsport for almost three decades now. The aim of appointing Antti to this role is to further strengthen the company's position as a strategic partner to its motorsport clients.
"We are super excited for Antti to be taking on this role. He brings a wealth of experience, empathy and proven ability to have a performance impact. We are privileged to work with some of the best athletes and teams in the world. Having world-leading individuals such as Antti working alongside our performance coaches is just one of the ways that Hintsa makes a real difference", says Andy Harrison, Director of Hintsa Sports.
Antti explained that he's looking forward to the next chapter of his career.
"I am very grateful for my time with Sebastian but at the same time very excited about the new challenges ahead. Now, it's time to help other drivers, support our coaches and develop our operations as a sports business."
---
Road tested in the toughest environments for over 20 years, Hintsa provides world-leading coaching and support services. It works with individual athletes, entire sports teams and organisations looking to achieve lasting success. To find out how we can help you, read more about our services for sports clients.
Image copyright: Zak Mauger