Unlocking Potential Through Innovation – Latest from the Hintsa Lab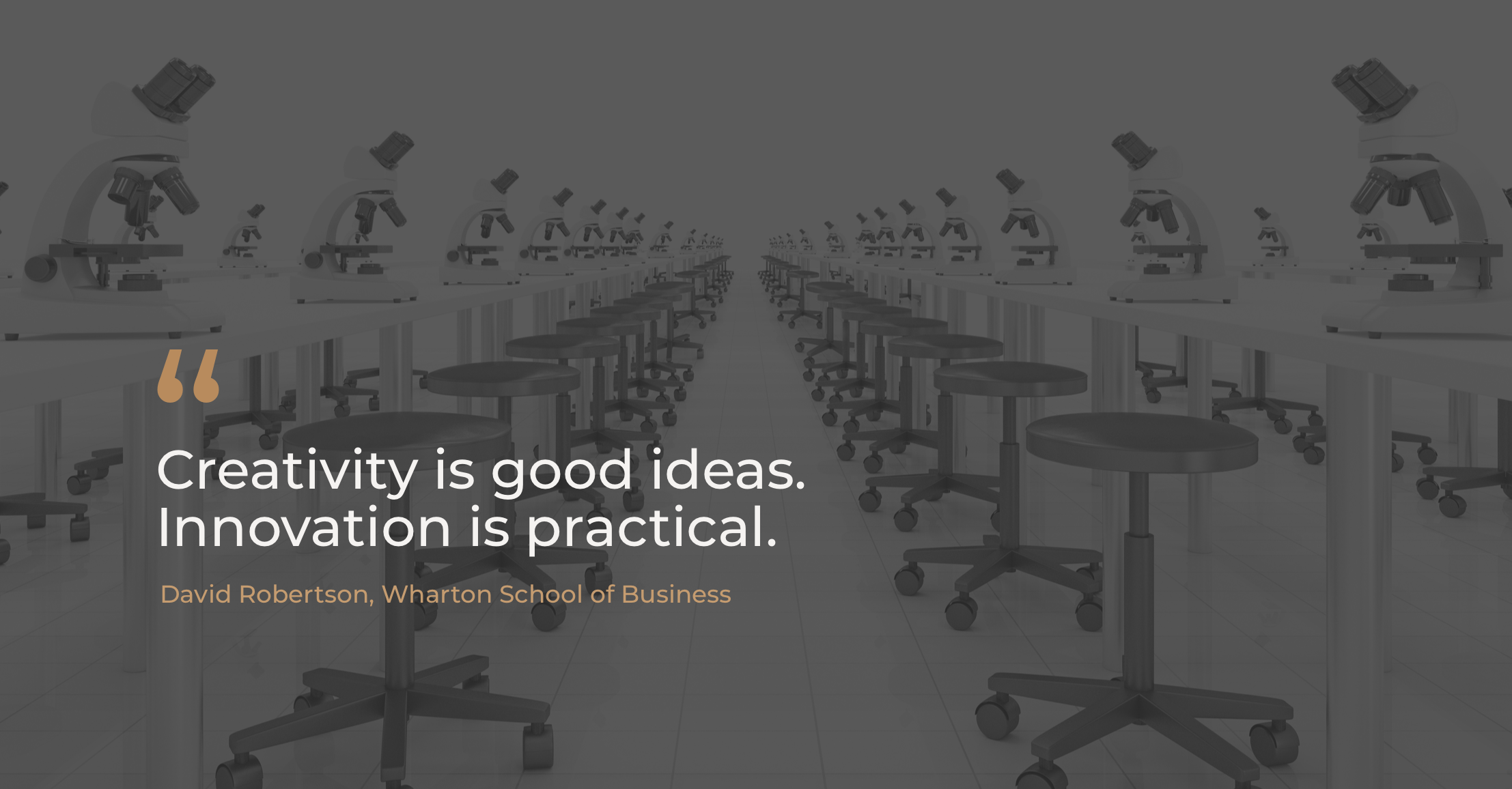 Innovation is a balancing act. It requires the capacity to embrace exploration, while maintaining a ruthless focus on 'what works'; engagement with the radical and the established, while insisting on credibility in both. As David Robertson, Professor from Wharton School of Business, once said, "creativity is good ideas, innovation is practical.".
At Hintsa we have a large network of scientists and specialists developing new and innovative ways to improve human wellbeing and performance. The "Hintsa Lab" works behind the scenes to enable individuals and organisations to unlock their potential, and achieve more, through creativity and collaboration. We have various ongoing projects, spanning physical and virtual spaces.
To make these activities more tangible, we started this blog series to share some of the latest news from the lab, and the various partners that we are working with. In each new article, we will reveal something we are working on, something worth reading, and a key question to consider.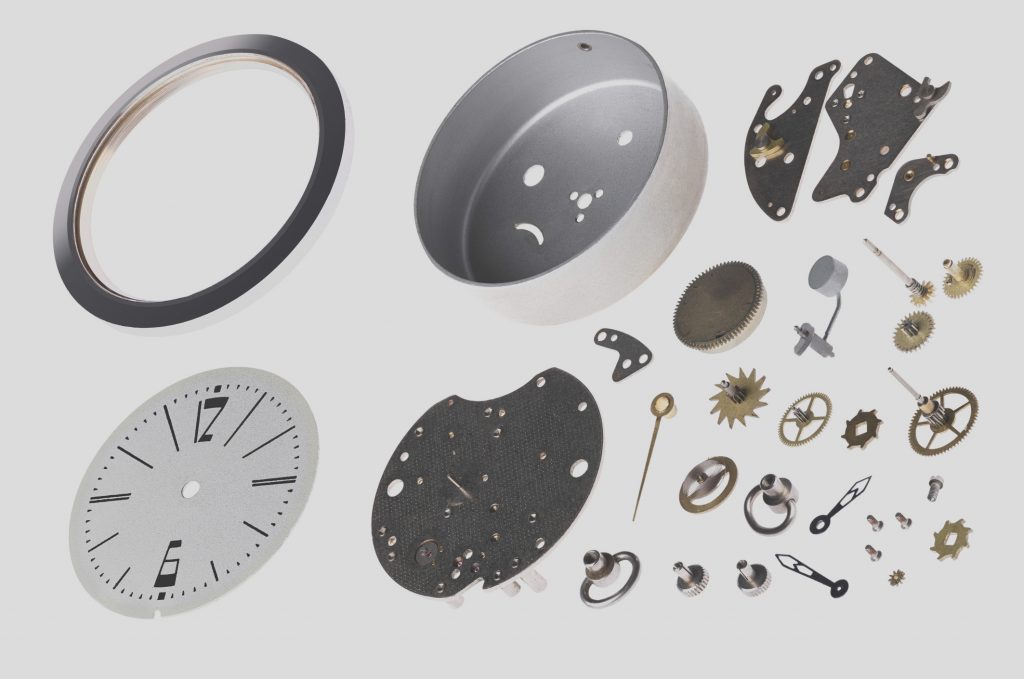 What we are working on
We have recently started the data collection process for a new study, the Exponential Work Project, where we are investigating the interactions between lifestyle and work, wellbeing and performance, in knowledge work. The project is part of my own research with Loughborough University, in the United Kingdom.
If you generate most of your value with your brain, rather than your brawn, you are a knowledge-worker, and we are particularly interested in how it's possible for you to achieve a more sustainable approach to high-performance.
Though many people are able to maintain performance levels, even in very demanding situations, their ability to self-monitor, and objectively evaluate their own wellbeing and performance, is often biased and inadequate. In this research project we are using a variety of measurement technologies to generate better data, such as brief, daily, smartphone-based cognitive assessments, sensitive wearables to record sleep and physical activity, and passive tracking of smartphone use. We will use this data to investigate a number of research questions including:
How do knowledge workers' lifestyle & work patterns influence their wellbeing and performance?
How does the use of digital tools, such as smartphones, influence this relationship?
To what extent can digital tools enhance wellbeing and performance in knowledge workers?
How different are individual's responses, and can we predict why this may be?
Eventually, we are hoping to define more effective approaches to living working, which enable knowledge workers to manage their well-being proactively and achieve sustainable high-performance. Watch this space!
Recommended reading
Coaching represents a sizeable proportion of the services offered by Hintsa, so empowering individuals to take control of their lives is often our starting point. Self-control is fundamental for regulating human behaviour. Whether it's the decision to go to the gym rather than stay in bed, select the healthy option instead of grabbing a chocolate bar, or get an early night instead of watching another episode, self-control is vital. However, our self-control is often too weak. All human-beings become more vulnerable, and more likely to make poor choices, when they are fatigued, or disengaged.
Habit formation is one way to reduce our reliance on self-control from moment to moment, but this takes a lot of time and effort. Sometimes, we can overlook the potential offered by modifying objects and our environment, to make it more likely that we'll do the 'right thing', without having to rely on willpower.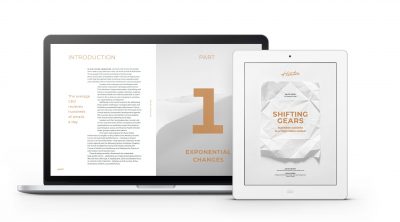 Download our white paper
The close relationship between human beings and their smartphones is a particular area of research interest for us. Until recently, little consideration has been given to introducing limits in the design of smartphones. People have assumed that they are the masters of their devices, that more information is better, and that setting notifications as 'on' makes sense as the default option. Unfortunately, our compulsive, distracted and pervasive usage patterns suggest otherwise.
"Through more thoughtful design, mobile technology could be just as much a part of the solution to improving wellbeing and performance, as it's part of the problem."
My hypothesis is, that through more thoughtful design of hardware and software, and by leveraging advancements in artificial intelligence, mobile technology could be just as much a part of the solution to improving heath and performance in the future, as it's part of the problem now. Any technology with the behaviour-modification potential of a smartphone offers incredible opportunities to influence behaviour for positive purposes. However, to achieve this, perhaps we need smarter smartphones, and more intelligent software, which considers human fallibility and nudges our behaviour in more helpful directions, rather than finding ever more creative ways to harvest our attention.
I was interested to read a recent paper produced by PwC, setting out a vision for "The smarter phone". Would you like a wellbeing app that links to your calendar to schedule a workout, and then uploads the data to your doctor's health app, and your company's wellbeing rewards program?  Read more about the potential of a smarter smart phone.
Question to consider
Recently, I was speaking with one of my colleagues, Pekka Pohjakallio, who has held a number of positions related to innovation over his 27-year career. We were sharing some ideas about the Hintsa Lab and Pekka suggested that: "Innovation is not a process. It's the mindset of an individual and the organisation.".
Our conversation, and this thought, inspired this month's question to consider:
How are you fostering innovation, to benefit health and performance, in your life and organisation?
Thanks for reading the first Hintsa Lab blog. We hope that you'll check back in next month, to find out more about what we have been up to.
---
The Hintsa Lab is a blog series showcasing the latest news from Innovation Lab. In each article, we will reveal something we are working on, something worth reading, and a key question to consider.