Hintsa Performance Launches an Advisory Board in Central Europe – "A Major Milestone in Our Expansion Strategy Reached"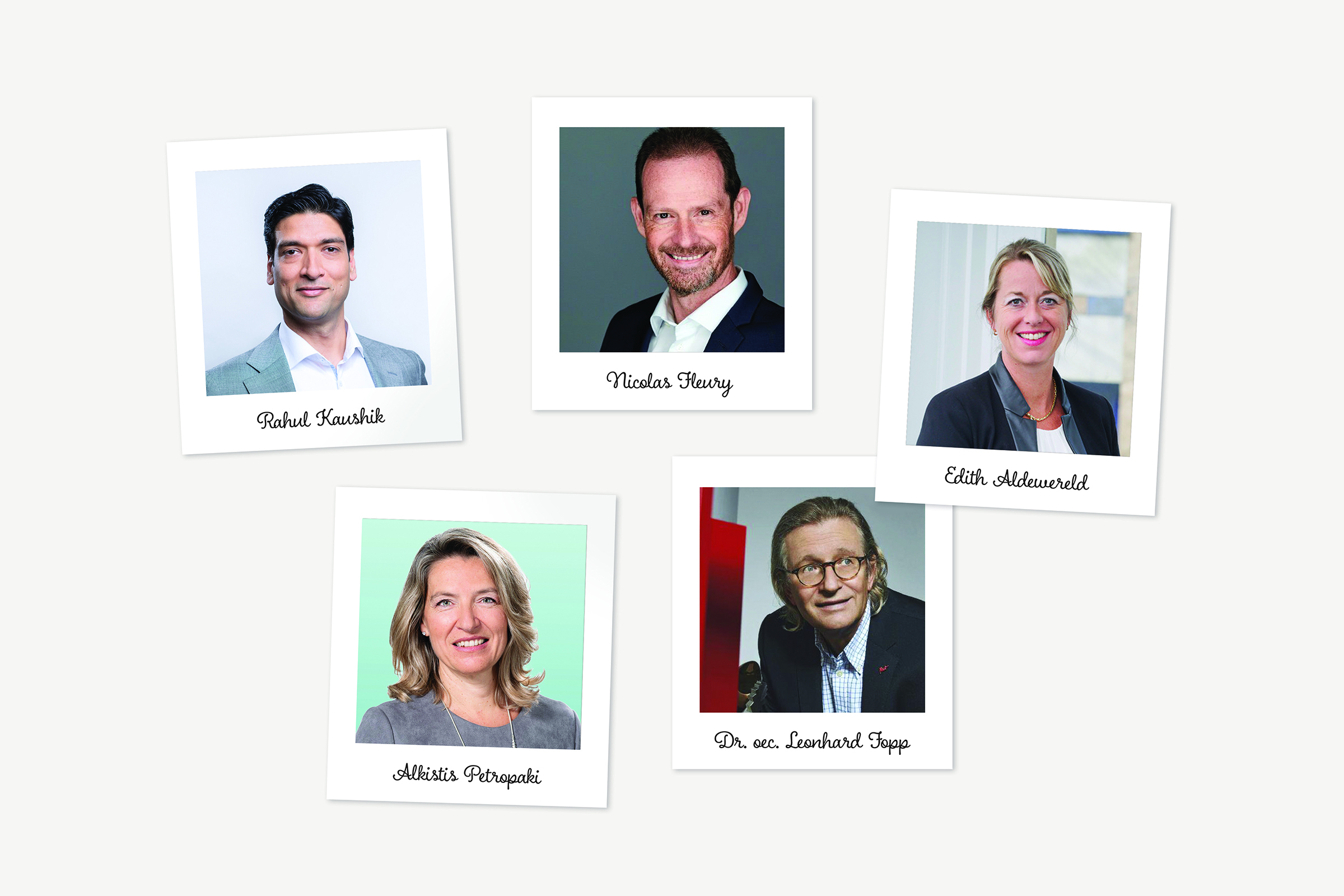 Zurich, 8 March 2021 – Hintsa Performance, a world leader in human high performance coaching, has launched an Advisory Board in Central Europe. The purpose of the board is to support the Hintsa management in Central Europe and strengthen the company's position as the strategic partner for businesses operating in the region. In addition, the members will also act as brand ambassadors to further promote the Hintsa brand.
The founding members are Edith Aldewereld, Nicolas Fleury, Dr. oec. Leonhard Fopp, Rahul Kaushik and Alkistis Petropaki. They bring along an impressive range of expertise – from marketing to fintech, wealth management, strategy consulting, diversity, sustainability and executive board membership.
"Our aim is to become the strategic partner in wellbeing for businesses operating in the Central Europe. We couldn't think of a better Advisory Board to support our goal. For us, this is a major milestone in our expansion strategy. Each member shares our vision and wants to contribute in helping people achieve a better life and better performance", says Annastiina Hintsa, CEO of Hintsa Performance.
"I followed the Hintsa individual coaching programme for two years. It's been an incredible and transformative experience, allowing me to discover and unlock my full potential. Then at ISO, we have provided our employees with a full Hintsa programme, including workshops and individual coaching opportunities. I think employee wellbeing must be a CEO top priority. That is also what I want to promote by joining Hintsa's Advisory Board", Nicolas Fleury, Deputy Secretary-General of ISO tells.
Leonhard Fopp, on the other hand, has been a Hintsa brand ambassador already since 2020. "What I appreciate about Hintsa is their holistic and sustainable approach. With Hintsa you really learn from the best and can constantly become a little better, one day at a time. I feel passionate about taking these learnings to corporations and helping them achieve sustainable high performance, " Leonhard Fopp, the owner & CEO of DYMAS AG says.
Meet the new Advisory Board members
Edith Aldewereld
Edith is the co-founder of the international organisation 'Women in Sustainable Finance' (WISF). The organisation aims to change the financial industry by leveraging on two very strong forces: feminine energy and capital. Next to her work at WISF, Edith is a partner at Sonnenberg Wealth Management AG and a sustainability advisor at ACATIS Fair Value Investment AG. She holds several international Advisory Board positions and is part of 100Women@Davos, a community of Impact-Driven Women CEOS, Leaders and Changemakers.
Nicolas Fleury
Nicolas is the Deputy Secretary-General of ISO, the world's largest developer of international standards. He also sits at various boards, is an honorary Professor of the University of Qingdao (China) and the Chair of TIGER 21 group for Geneva. Nicolas is an expert in leadership, strategy and operations, a strong promoter of sustainable development, and passionate about wellbeing, personal development and human high performance.
Dr. oec. Leonhard Fopp
Leonhard is the owner & CEO of DYMAS AG. He is also a gallerist, author of several books and lecturer at the University of St. Gallen. In 1984 Leonhard co-founded SCG St. Gallen Consulting Group which was sold later in 2000. He has also worked as the President of FBA (Family Business Association, Zurich) and ASCO (Association of Management Consultants Switzerland). Leonhard is an expert in performance improvement, growth strategies, strategic realignment, organisational transformation and leadership.
Rahul Kaushik
Rahul is a serial entrepreneur-investor. In addition to his entrepreneurial pursuits he has over 10 years of experience as a trader in the North American and Asian financial markets. Rahul specializes in finance, strategy and product marketing. He is passionate about leveraging his SaaS experience to meaningfully contribute to the fields of sustainability, social impact and wellbeing. Rahul sits on various boards and is a strategic advisor to FINEXUS Center for Financial Networks and Sustainability, University of Zurich.
Alkistis Petropakis
Alkistis is the General Manager of Advance Gender Equality in Business. She has more than 20 years experience in leading positions in well known FMCG companies like e.g. L'Oreal, Nestlé, Mövenpick and Lindt & Sprüngli. Before joining Advance she was the Country Manager of Yves Rocher in Switzerland. Alkistis is an expert in strategic marketing & branding and passionate about diversity & inclusion.
"What makes the dialogue with the members so valuable is that we get opinions and support from a highly qualified group of experts with different skills. They also represent well the diversity of our clients and their demands. I am very much looking forward to the cooperation", Claudia Oeken, Head of Central Europe at Hintsa tells.
In addition to personal contacts, Hintsa has also relied on its network partner DART Executive Search in forming the Advisory Board in Central Europe. "Thanks to their service 'Board Owl', we were able to interview and ultimately recruit some very interesting Advisory Board candidates" Claudia Oeken concludes.