How to Improve Your Cognitive Performance and Work Smarter, Not Harder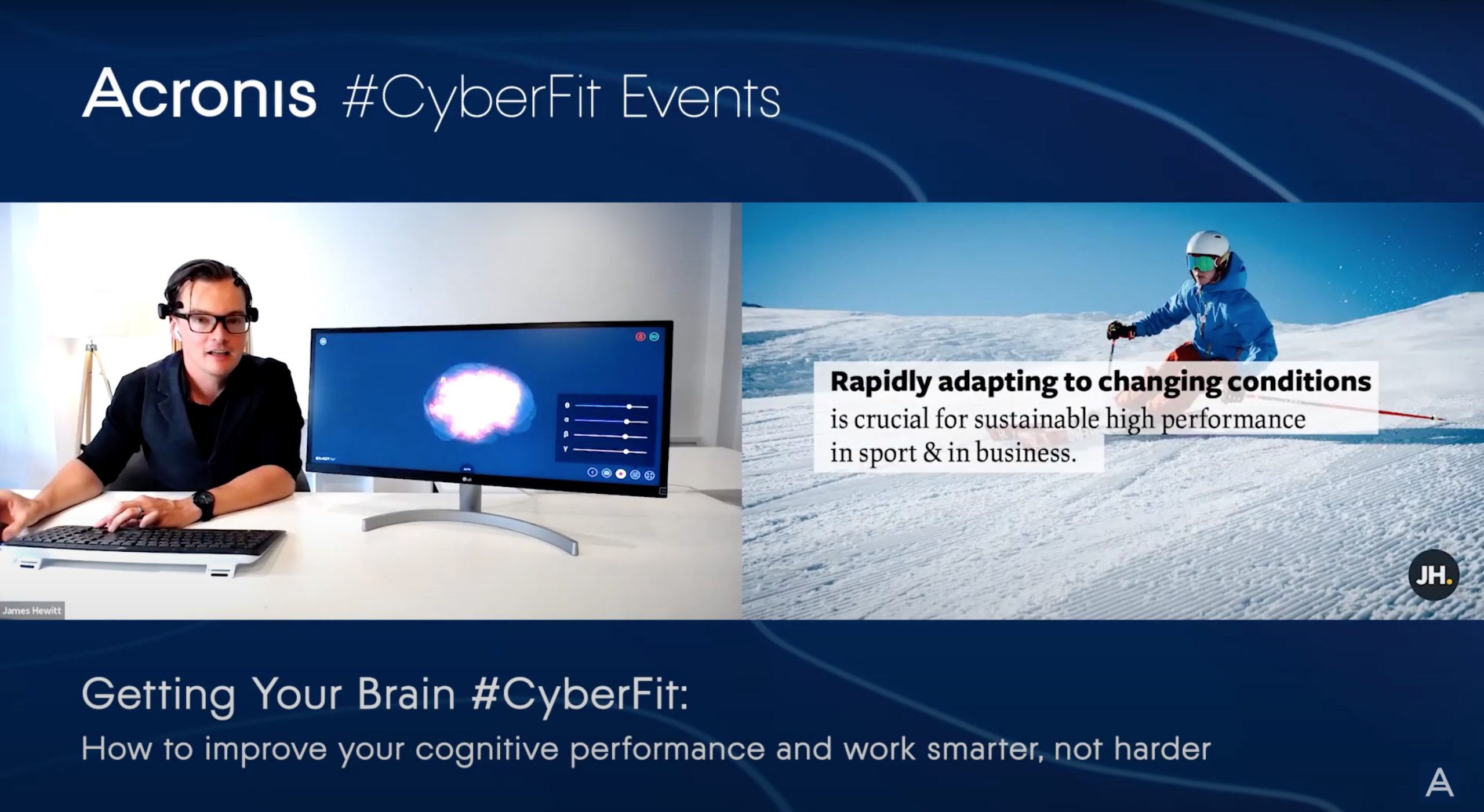 In these challenging times, everyone needs a little help to ensure they are mentally fit, focused, and energised. We are thrilled to support Acronis, a global leader in cyber protection trusted by 100% of Fortune 1000 companies, with their #CyberFit webinar series. Together with Acronis, and a panel of experts, we deliver free webinars on how you can stay healthy, engaged, and productive through these challenging times.
In this webinar, Hintsa's Performance Scientist, racing cyclist, and author of the book "Exponential" James Hewitt discusses how automation, augmentation, and an aging population mean that human cognitive capabilities are an increasingly important differentiator at work. James is joined by Acronis Founder and CEO Serguei "SB" Beloussov, and the Founder of the CAREFORMANCE Group and Consultant Cerebral Trainer to ROKiT Venturi Racing Aurélie Lamy. Watch the recording below!