Leading Wellbeing – Watch the Recording of Our Recent Online Event With HR Grapevine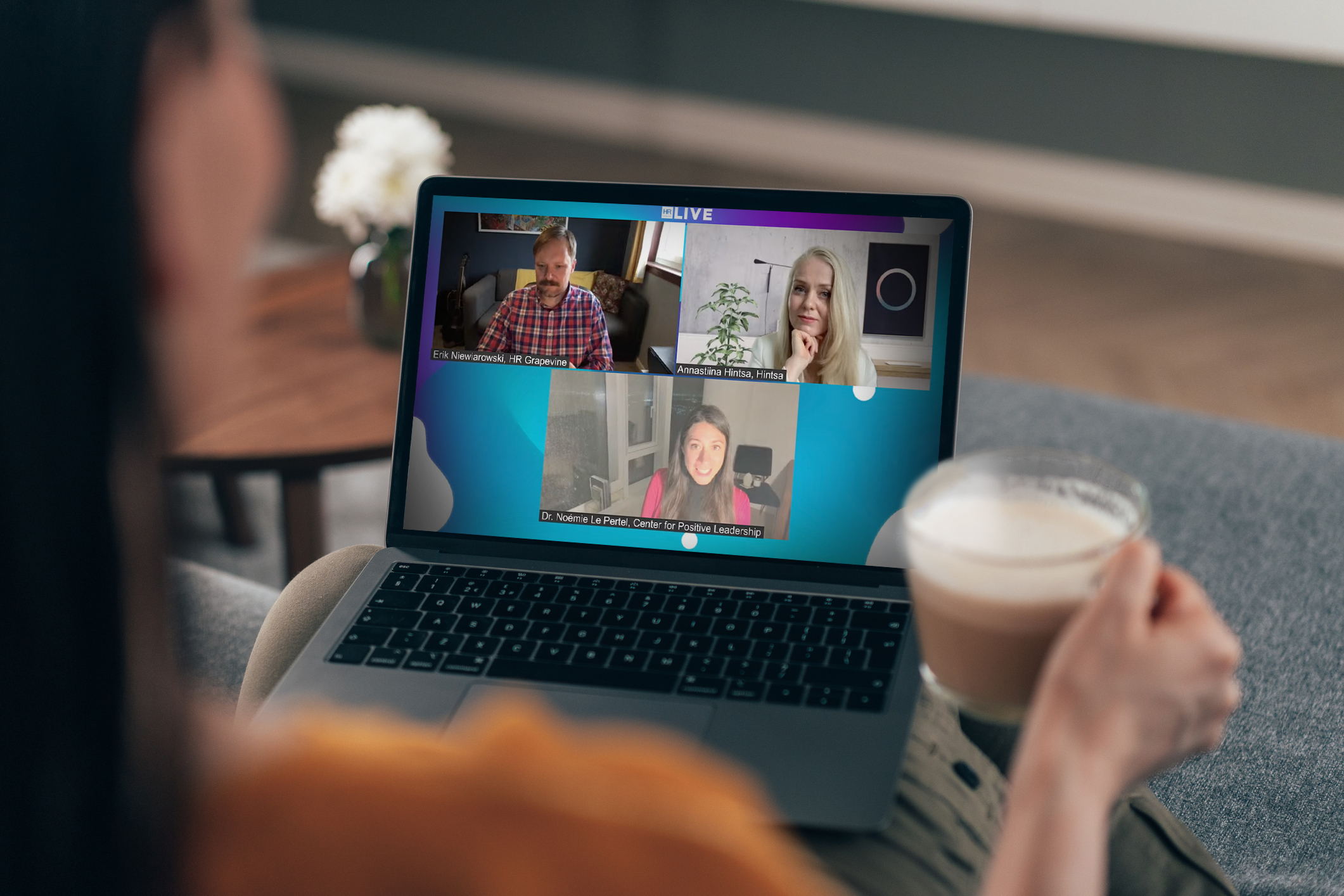 Senior leadership is all about managing paradoxes – seemingly, investing in an area such as wellbeing may mean losing out on productivity. Other such leadership paradoxes, in which investing in one may mean decreasing the other, include profit vs. purpose, change vs. stability and innovation vs. efficiency.
During this virtual workshop, Hintsa's CEO Annastiina Hintsa and Dr. Noémie Le Pertel, CEO & Founder at Center for Positive Leadership, discuss the 21st century leadership paradox: Wellbeing vs. performance, and answer the following questions:
Does leading wellbeing mean being less concerned about performance?
Does pushing for performance mean we do not care about wellbeing?
How do we solve practical tradeoffs of work vs. home?
What does 'leading wellbeing' even mean?