Coach Certification Stories – Chelsea Roesler Redefines Her Future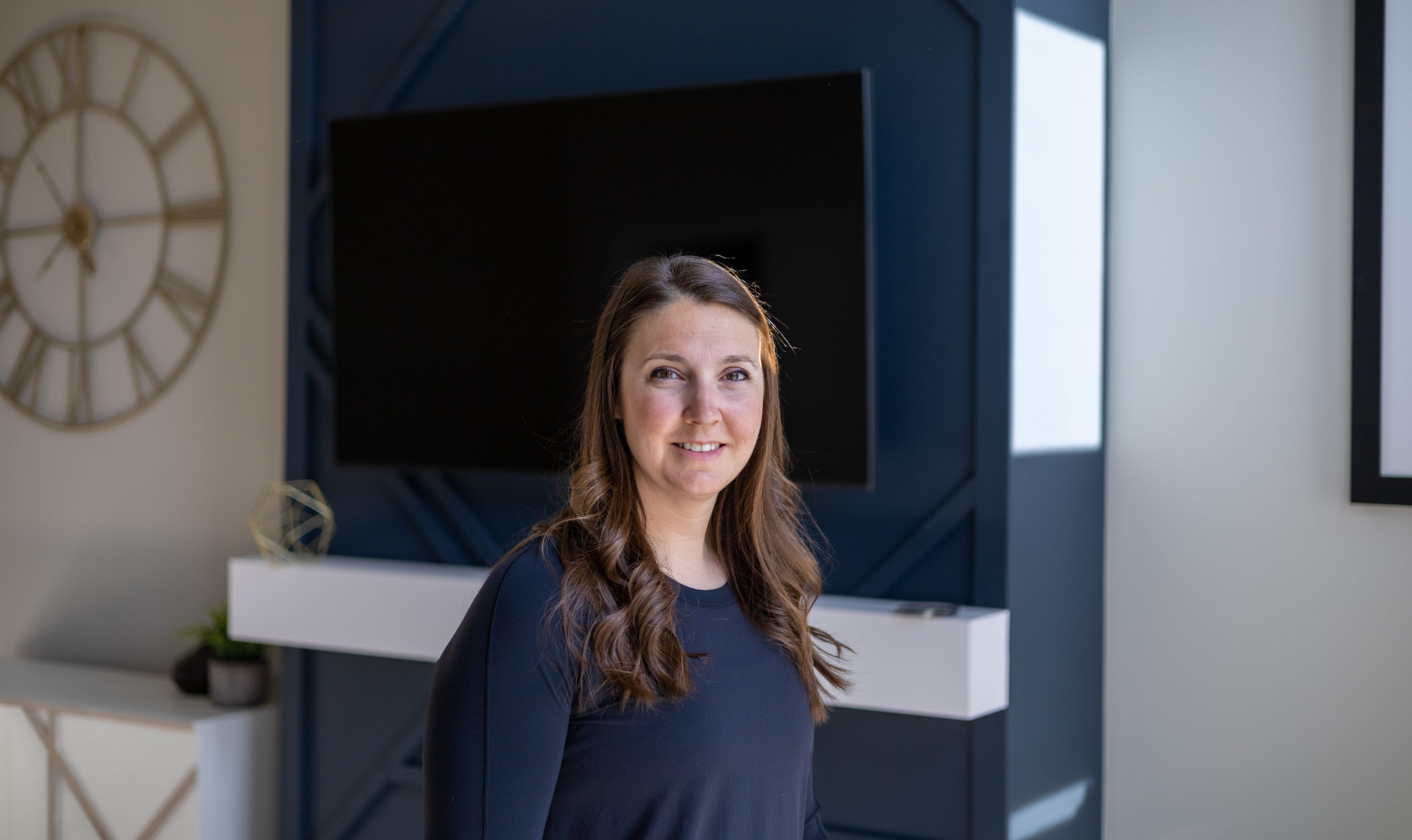 What is it like to take part in Hintsa's Coach Certification programme? Physiotherapist Chelsea Roesler shares experiences from her 9-month journey.
Chelsea Roesler is an orthopaedic manual physiotherapist living in Canada. Growing up with sports being a central theme in her life, she has been fortunate to continue working in the field as a physiotherapist for several athletes, supporting their recovery, injury prevention and rehabilitation.
How did you first hear about Hintsa's Coach Certification programme and what made you join?
"I see my role as a physiotherapist as a coach. My role is to facilitate my client's recovery by giving them tools to help them rehab themselves. This partnership has been a consistent to my treatment philosophy.
I tend to have relentless pursuit of learning. After completing my manual therapy specialisation in physiotherapy, I was looking for my next challenge. Then unfortunately Covid-19 hit. The insight into coping, resilience and lack thereof that Covid has provided me has been instrumental in my decision to apply for the Hintsa Coach Certification programme. With lack of access to medical services, social contacts and general human interaction I have had to broaden the scope of my clinical messaging. My physiotherapy sessions were mimicking Hintsa's Circle of Better Life model and I was looking for a way to be better at it."
You are about to graduate from your certification programme, has it been what you expected?
"It is hard to believe that the programme is coming to an end. I can sincerely say that the training has been amazing! It is a well-designed mix of self-study, peer coaching and feedback, practical coaching sessions and one-on-one sessions with a facilitator. The course is extremely engaging considering it is remote learning. As a result of the programme, I now have a community of professionals around me.
The most surprising thing about the programme has been how much I have learned about myself. Through learning about and really digging into the Core component of Hintsa's Circle of Better Life I now have a much better awareness and understanding of myself. It has been very interesting to reflect on decisions I have made in the past and how they were formulated unconsciously with beliefs or values I hadn't necessarily identified were my own. The self-awareness I have gained will only help me in my coaching."
What have been your biggest learnings from the programme?
"Coming into the programme with a solid foundation in biomechanics and physical activity, my learning has progressed further in the other elements of wellbeing although not exclusively. It has really improved my vision and ability to look at the whole person. I am better able to identify the different strengths and weaknesses within the different elements of wellbeing and how they truly all impact and build upon each other.
The main thing I will take from the course, however, is the importance of a person's core. That identity, beliefs and values are central to living a purposeful life. This really underlines and impacts all other components of wellbeing and is an area in which I have been able to see the greatest change in clients."
How has taking part in this programme changed the way you work?
"Having gone through Hintsa's Coach Certification programme has redefined my plans for the future. As a result, I have decided to split my time between clinical hours as a physiotherapist and performance coaching. While I will be able to apply many of the tools and knowledge to my role as a clinician, I also want to spend time exclusively coaching.
This programme has also challenged my communication and listening skills. While this is a perpetual work in progress, I have really progressed my skills of reflection, listening, being more curious and how I frame questions. Improving communication and listening skills has positively improved not only my work but all aspects of my life."
Who would you recommend Hintsa Certification programme to?
"I would absolutely recommend this programme to individuals wanting to improve their coaching skills. I really believe the Hintsa programme is excellent in providing a framework to consider the whole person in your coaching. For clinicians, I would recommend having a few years of clinical experience prior to entering the programme. I don't think I would have been ready to immerse myself fully in the programme without having a very solid base in physiotherapy. I think both my coaching and clinical skills would suffer without that pre-existing experience."
Do you want to learn the skills to coach at the highest level of business and sports? Read more about Hintsa's Coach Certification programme and apply now!