Hintsa Performance raises €5.1M to expand its holistic wellbeing & performance solutions to the wider public via its new Hintsa App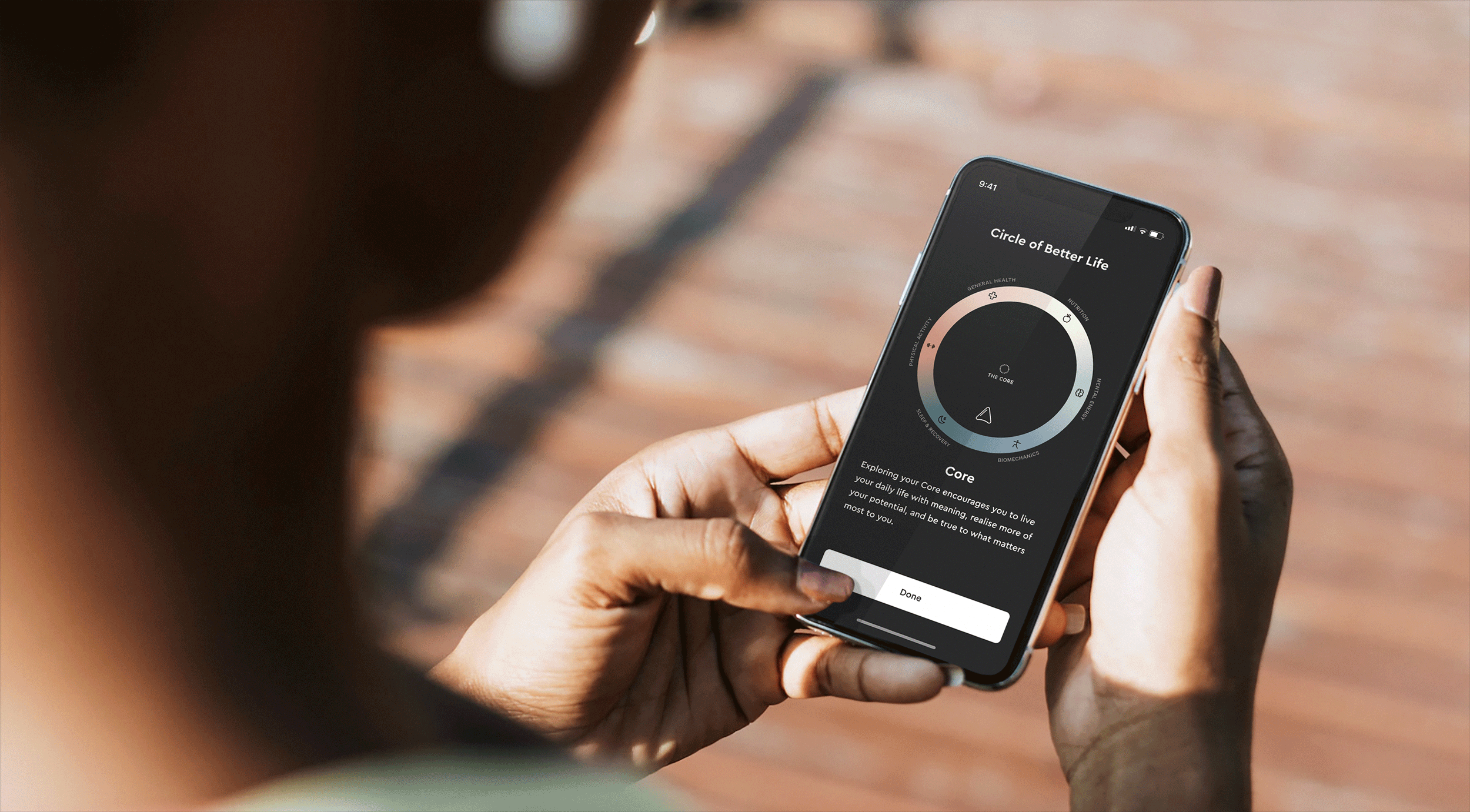 After years of serving top athletes like Formula 1 drivers and senior executives, Hintsa will expand its science-based wellbeing coaching to anyone with a smartphone.
HELSINKI, Finland (12 July, 2022) Hintsa Performance, a global leader in high-performance coaching and wellbeing services, has raised €5.1M in new funding from notable investors, including ex-Unilever CEO Paul Polman, K5 Global and Charles Plowden, former joint senior partner of Baillie Gifford & Co, who will be the incoming Chair of the Board at Hintsa. 
In addition to fuelling its global growth, Hintsa will launch a new mobile app, giving access to Hintsa's science-based coaching methods to entire organisations and, eventually, consumers.
"We are very excited to welcome our new investors to the Hintsa mission of better life, better performance for everyone," says Annastiina Hintsa, CEO and co-founder of Hintsa. "By harnessing the power of technology, we can make an even bigger impact on society where individuals are under constant pressures that make coping successfully in life difficult."
"With the help of our investors, we will turn Hintsa into a high-tech coaching company the world has never seen before," says Ed Beccle, co-founder of Hintsa. "Hintsa has already proven its services on the highest level of business and sports. Bringing these learnings to millions of people around the world is incredibly exciting."
Wellbeing is a strategic priority
Hintsa's individualised coaching programmes are based on optimising health, wellbeing, and performance. The methodology has been tested and perfected in demanding business and sports environments for over 20 years. Hintsa customers include CEOs of Fortune 500 companies, Formula One World Champions, and global organisations, such as Reckitt, Accenture, Deloitte, Nokia, and CGI. In fact, winners of the last 16 Formula One World Driver's Championships were Hintsa clients, and 96% of F1 race victories over the past nine seasons have been Hintsa-affiliated drivers.
"Companies need to operate as positive forces and promoting a culture of wellness is fundamental. Employee and stakeholder wellness is tied to performance. Those companies who do it right, stand to gain an immense advantage from talent acquisition, retention, engagement, and results.", Paul Polman, former Unilever CEO and investor via Manatu Partners says.
Wellbeing has risen to the top of the agenda for individuals and leaders alike. According to a 2021 US survey by the American Psychological Association, nearly 3 in 5 employees reported negative impacts of work-related stress, including lack of motivation, work effort, and energy. 44% reported physical fatigue – up 38% since 2019. Hintsa's method has helped clients from top executives to students significantly improve their health. Hintsa clients have reported over 100% increase in ability to relax during breaks, reduced emotional stress, fatigue, social stress, and burnout risk after completing a Hintsa coaching programme.
"Covid-19 has been a roller coaster ride for our people. Reckitt's compass guides us to put people first, and care is a key part of our leadership behaviours. With Hintsa's coach, our senior leaders worked on goals such as reducing stress, achieving better balance, improving sleep and recovery, and increasing daily energy. Last year, 100% of coaching participants said they achieved positive lifestyle change, which is a great testament to the method and Hintsa's coaches and specialists", says Sara Holton, Group Head of Talent & Leadership Development at Reckitt.
Scaling the methodology and unique human-to-human coaching
Hintsa coaching relies on proprietary methodologies built on the science of sustainable behavioural change to establish goals, support change, and maintain change long-term. Hintsa's holistic approach covers all the areas of health and wellbeing, from physical activity to sleep and recovery, mental energy, general health, nutrition, and biomechanics. At the centre of the method is the "Core": an individual's sense of identity, purpose, and control. 
In addition to their personalised approach, Hintsa covers organisational wellbeing topics such as culture, leadership, and ways of working, combining individual and organisational wellbeing for effective interventions. Technology will scale the reach to new user groups, ease access to a world-class coach, and create data around measurable outcomes and effective lifestyle interventions. The mobile app and wellbeing platform will first be available to companies and organisations, and later to individual consumers.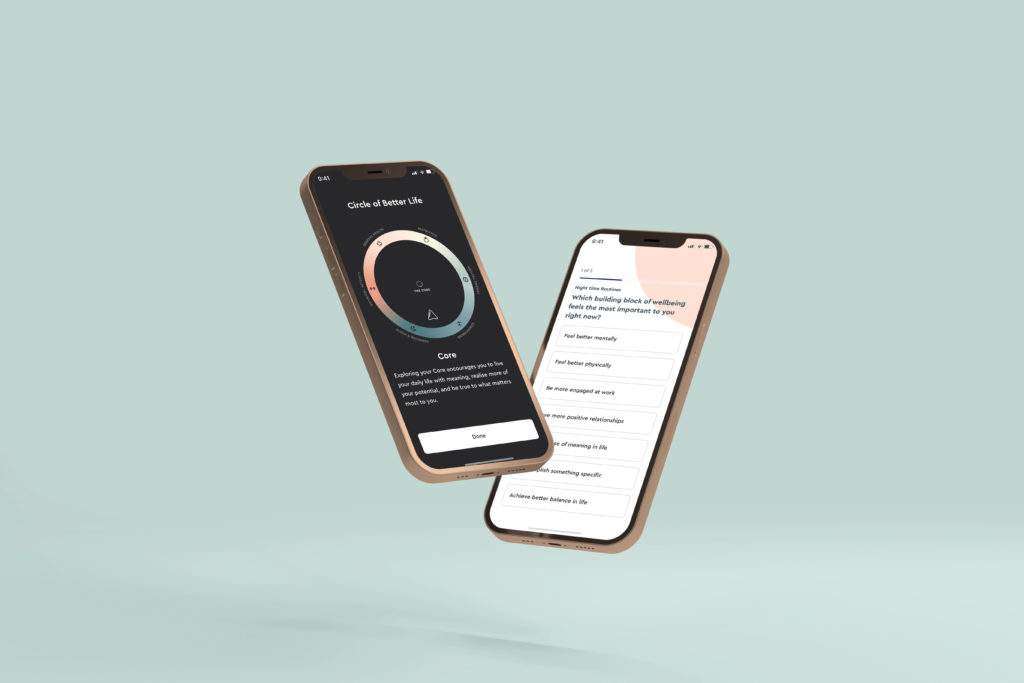 The Hintsa App offers tailored coaching plans created by some of the best coaches in the world.
"It's a really challenging time for companies, and employee wellbeing is more important than ever. Hintsa already has a robust business and an impressive client list. What excites us is the potential to scale the existing service with a next-generation digital platform," adds Logan Solomon from K5 Global.
"We are observing a clear tipping point with our customers and partners on a global level. Leaders increasingly recognise that when they invest in wellbeing, it also benefits the business," adds Charles Plowden. "And we are confident that Hintsa is well-positioned as a strategic partner to help drive results, not only today but for years to come."
Hintsa Performance is a global leader in wellbeing and performance coaching. Hintsa has served 500+ organisations with over 2,000+ intensive individual coaching programmes. Hintsa's clients vary from organisations of a few hundred to 100,000+ strong. Hintsa has offices in London, Zurich, Abu Dhabi, Helsinki, and Zug.
---
About Hintsa Performance:
Hintsa Performance is a global leader in high-performance coaching and wellbeing services. For over 20 years, the company has repeatedly proven its science-based coaching methods in the most challenging business and sports environments. Clients from Formula 1 champions to Fortune 500 CEOs and world-leading companies trust Hintsa's performance coaches and specialists to help them succeed. Specialising in wellbeing and performance coaching, Hintsa has served 500+ organisations with over 2,000+ intensive individual coaching programmes. The company employs more than 100 experts and has offices in London, Zurich, Abu Dhabi, Helsinki, and Zug.