How Office Workers can Reduce Stress and Improve Mental Strength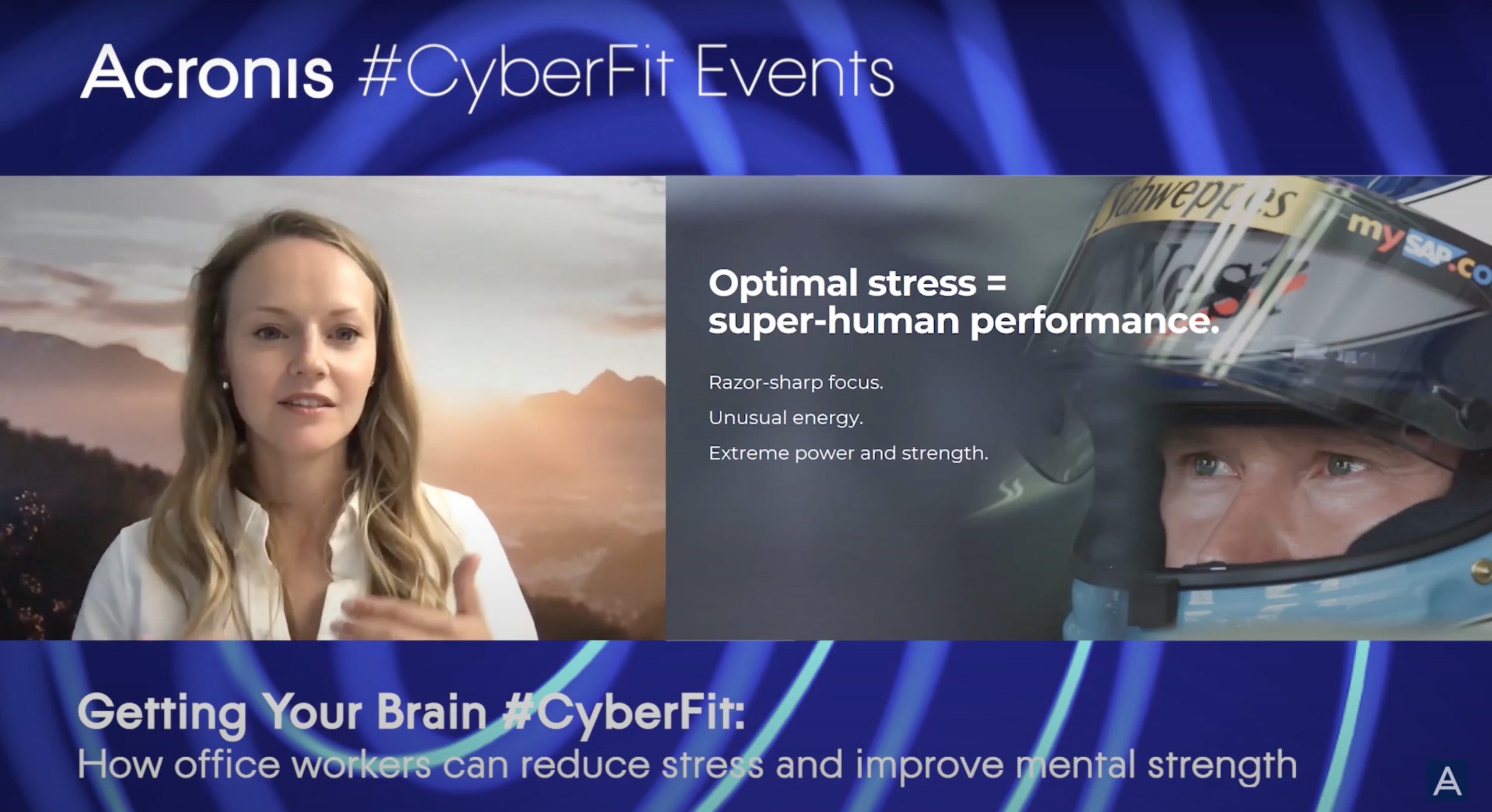 In these challenging times, everyone needs a little help to ensure they are mentally fit, focused, and energised. We are thrilled to support Acronis, a global leader in cyber protection trusted by 100% of Fortune 1000 companies, with their #CyberFit webinar series. Together with Acronis, and a panel of experts, we deliver free webinars on how you can stay healthy, engaged, and productive through these challenging times.
In this webinar, Hintsa's Chief Operating Officer Nora Rosendahl discusses the 3 x 3 learnings all office workers should know about stress and recovery to achieve better, more consistent performance. Nora is joined by Acronis Founder and CEO Serguei "SB" Beloussov, and the President, Fighting Operations at Professional Fighters League and six-time Muay Thai world champion Ray Sefo. Watch the recording below!