From the Olympics to Formula One – The Story of Angela Cullen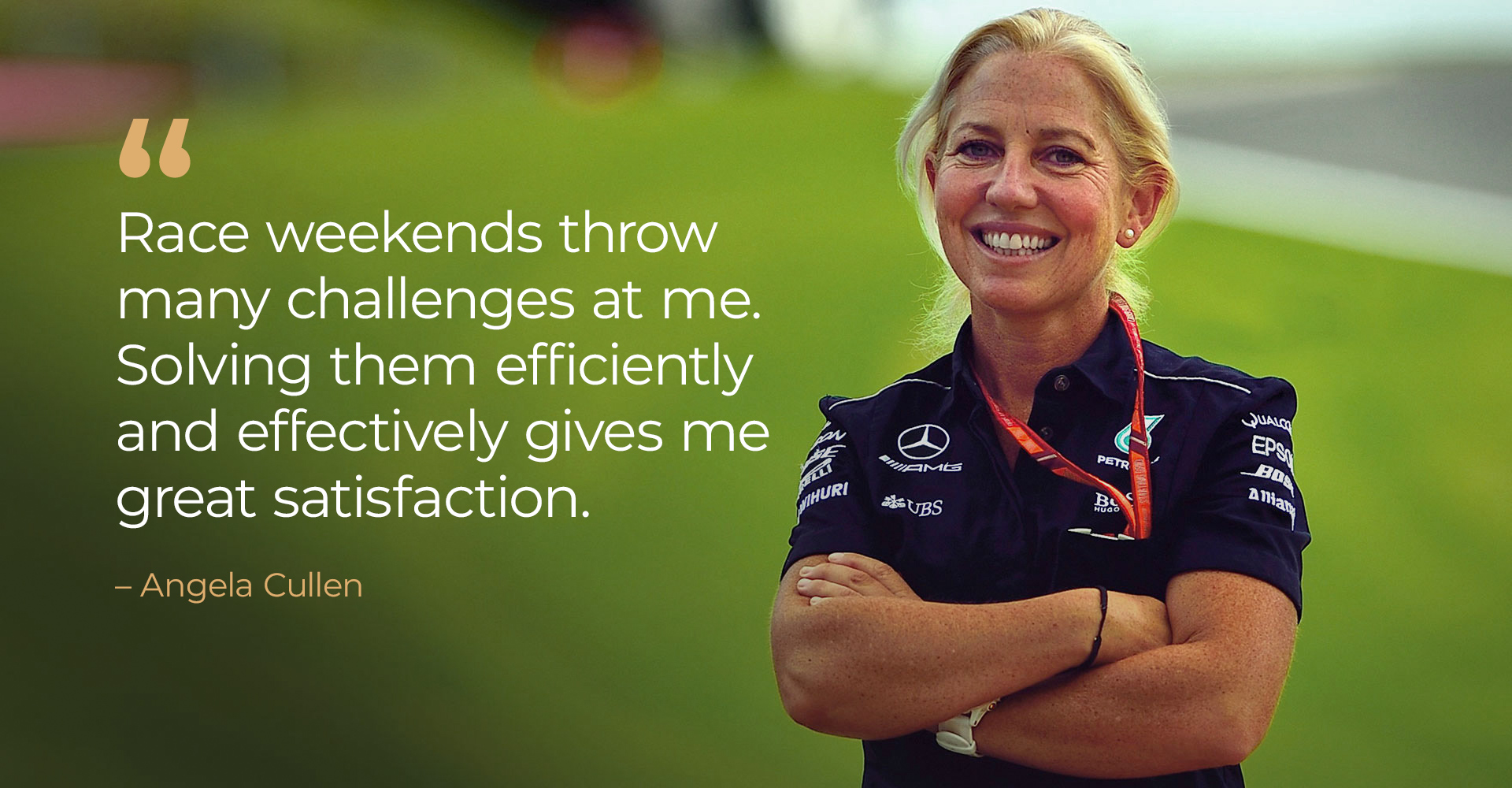 The people of Hintsa Performance all share a passion for a better life and better performance. We would like you to meet them. This time Performance Coach Angela Cullen shares her story, from working for the UK Olympic team and cycling across South America to being the first ever female performance coach in the Formula One races.
Tell us a little about your background. How did you first get interested in human physique and biomechanics?
I was born and grew up in New Zealand, famous for outdoor activities. I have always had a passion for all sports. I was hugely competitive and got involved in everything from netball, soccer, cricket, volleyball, basketball, to swimming athletics. If there was a sports team, I wanted to be part of it. But it was field hockey that I represented New Zealand in from the ages of 15 to 21. This was my first introduction to high-performance sports and human performance.
Being hugely competitive I have always loved the challenge of getting the best out of myself which was soon to translate into getting the best out of others. During school, I loved maths, sciences and the practical nature of subjects such as physiology, anatomy and physics, so when I started university a degree in health science and physiotherapy was a natural choice. It combined my love of science and my passion for sport and interest in body performance.
After I graduated with a desire to see the world I travelled to the UK. My first private practice job was working near Crystal Palace in London, UK's hive of world-class track and field athletes. I'm hugely grateful for this opportunity which fast-tracked me into the world of high-performance sports. Initially, my work was primarily with 100 and 200-meter sprinters, although I worked across all track and field athletes, endurance athletes and the British triathlon team.
You could say that the 100 and 200-meter sprinters are the F1 of athletics. And my role was like the engineer or mechanic working closely with the athlete; fine-tuning their body to optimise their performance in terms of speed, power, mobility and control. This was an amazing opportunity to learn about achieving ultimate body performance. I worked alongside some of the world's best physiotherapists with some of the world's best athletes. Working trackside before, during and after training sessions, constantly monitoring, mobilising and adjusting the body to achieve maximal speeds.
Athletes are acutely aware of their own body. If something was tight or 'not right', speed and power could be lost or maximum loading could result in muscle pulls or tears and injury. I travelled with the British Olympic team to the Athens Olympics where we won 4×100 meter relay and was involved in multiple UK Athletics and British triathlon world championships, training camps and competitions. This was an amazing opportunity to develop my skills in physiotherapy and human performance.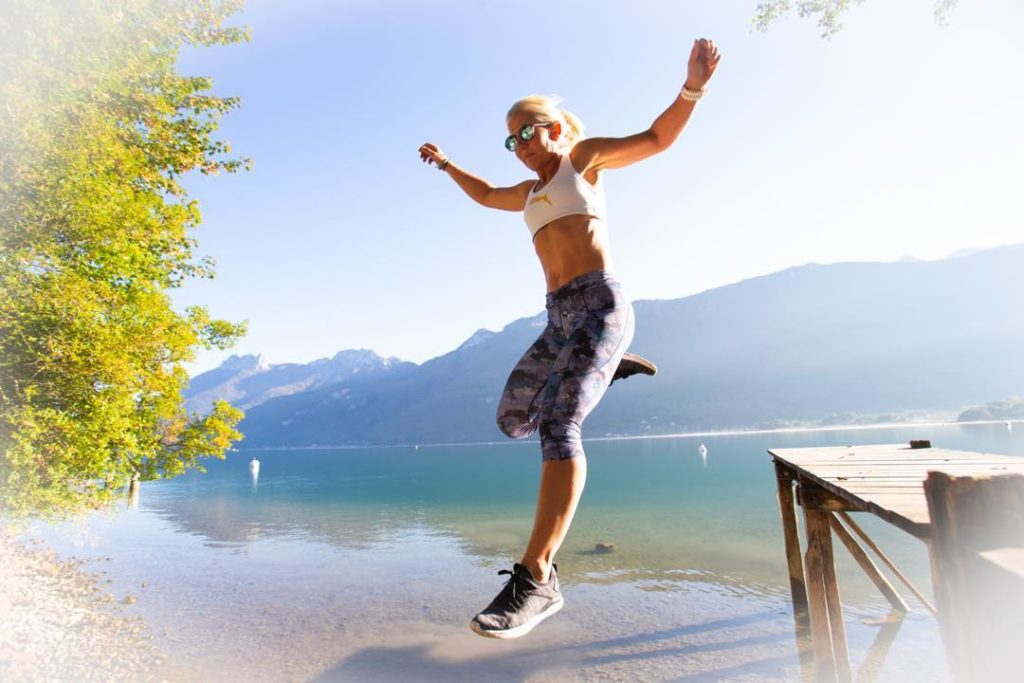 How did you first hear about Hintsa and how did you end up working as a Performance coach?
In 2006 I spent the year cycle touring South America, riding my bike from Ushuaia, the southernmost tip of the world, all the way to the top of Columbia. Since it was pre-smartphones and pre-GPS times, we used one topographical map of entire South America to guide us 1,500km up the continent. We crossed the Andes 14 times, cycling at heights of 5,000 meters, traversed the Atacama desert and the salt flats of Bolivia. Five times we were forced to ride over 250km in one day in search of food and water.
This was an incredibly humbling experience. I met the most beautiful and generous people in South America. During our travels, I had time to reflect on my ideals of health and wellbeing. Sleeping in tents, we showered and ate at truck stops. It was during this time I realised I wanted to develop my skills in human performance beyond physiotherapy. I returned to New Zealand and took up a role as a senior advisor of performance services with high-performance sports New Zealand. Developing support services for our Olympic and performance athletes challenged us to really understand the needs of our elite athletes. One of our initiatives was implementing Performance Coaches, roles where one person was responsible for managing the holistic wellbeing of our Olympic athletes.
Quantifying Wellbeing
In our new white paper we introduce five perspectives for assessing employee wellbeing initiatives and a practical management tool for leaders.
Download the report
In 2014 I met Pete McKnight (an ex EIS college of mine) on a ski field in the French Alps and learnt about Dr Aki Hintsa's work with Ethiopian runners, Olympic athletes and F1 drivers. Hintsa's model of wellbeing and philosophy, that 'performance is a by-product of wellbeing', resonated with me and reflected my beliefs and ideals of understanding human performance. It was then that I decided to come on board as a physiotherapist and Performance Coach at Hintsa Performance.
At Hintsa you currently work in the world of Formula One. What has been the biggest surprise in working within motorsports?
The biggest surprise is the fact I am working in motorsport. Historically the drivers have had male strength-based trainers as their coach and I think I was the first physio and definitely the first woman to be involved.
However, my most outstanding observation has been the importance of team dynamics. This really struck me when I first came on board. In a way, it is similar to a game of cricket, but on a larger scale. The team is made up of many world-class individuals, each having such a significantly different and important role to play that has a direct impact on the team's outcome. I have played in many team sports where you tend to rely on one or two key members but in motorsport, every member has to be firing at the top of their game, every day, every weekend or literally the wheels will fall off.
What kind of differences and similarities have you noticed between the different high-performance sports that you have worked in?
The intensity of motorsports in terms of 'load' – both mental and physical – for the drivers across a race weekend and across a season is far greater than I had experienced in any other sport. Olympic sports have periodised programmes over a season where they may peak once or twice for key events, but F1 requires ultimate performance, 21 times a year! It's incredibly demanding. Insane travel commitments, coupled with a barrage of media demands adds more load on top of the obvious physical and mental demands on the body from driving at such great speeds. It is for these reasons that a strong focus on wellbeing is critical to sustaining performance throughout the entire F1 season.
What gives you the most sense of accomplishment in your work?
I am a perfectionist, but a realist at the same time. When I feel I have given 100 per cent over a race weekend I am happy. My job is multifaceted and there are many things I do over a race weekend to ensure things run smoothly. Dr Hintsa's words "nobody is perfect, but we can all be a little better today than we were yesterday" guide me through difficult race weekends. I love problem-solving and F1 race weekends throw many challenges at me. Solving them efficiently and effectively gives me my greatest satisfaction.
Your work in the F1 includes a lot of travelling. How do you take care of your own health and wellbeing during the busy season?
I love to run and thankfully it is a sport I can do anywhere. I love to get out and it allows me to see some of the amazing places we visit. I consider this time with myself my 'meditation'. When I'm too tired to run or short on time, a quick hotel HIT (high-intensity training) session is perfect. I recently also introduced a daily yoga and meditation to my routines for quieting the mind and unwinding from a busy day.
What are you most looking forward to in the near future, in your work or outside work?
I love my job and I look forward to every day and every race. And at the end of the race weekend, I look forward to returning home and spending time with my family. Maintaining this work-life balance is critical to my own sustainable performance. In the long term, I look forward to continuing my cycle trip from Colombia, through the Americas to Alaska, Russia, Asia, Europe and Africa, but that's on hold now until I retire.