Coach Certification Stories – Sem Eijwoudt Discovers the Power of Purpose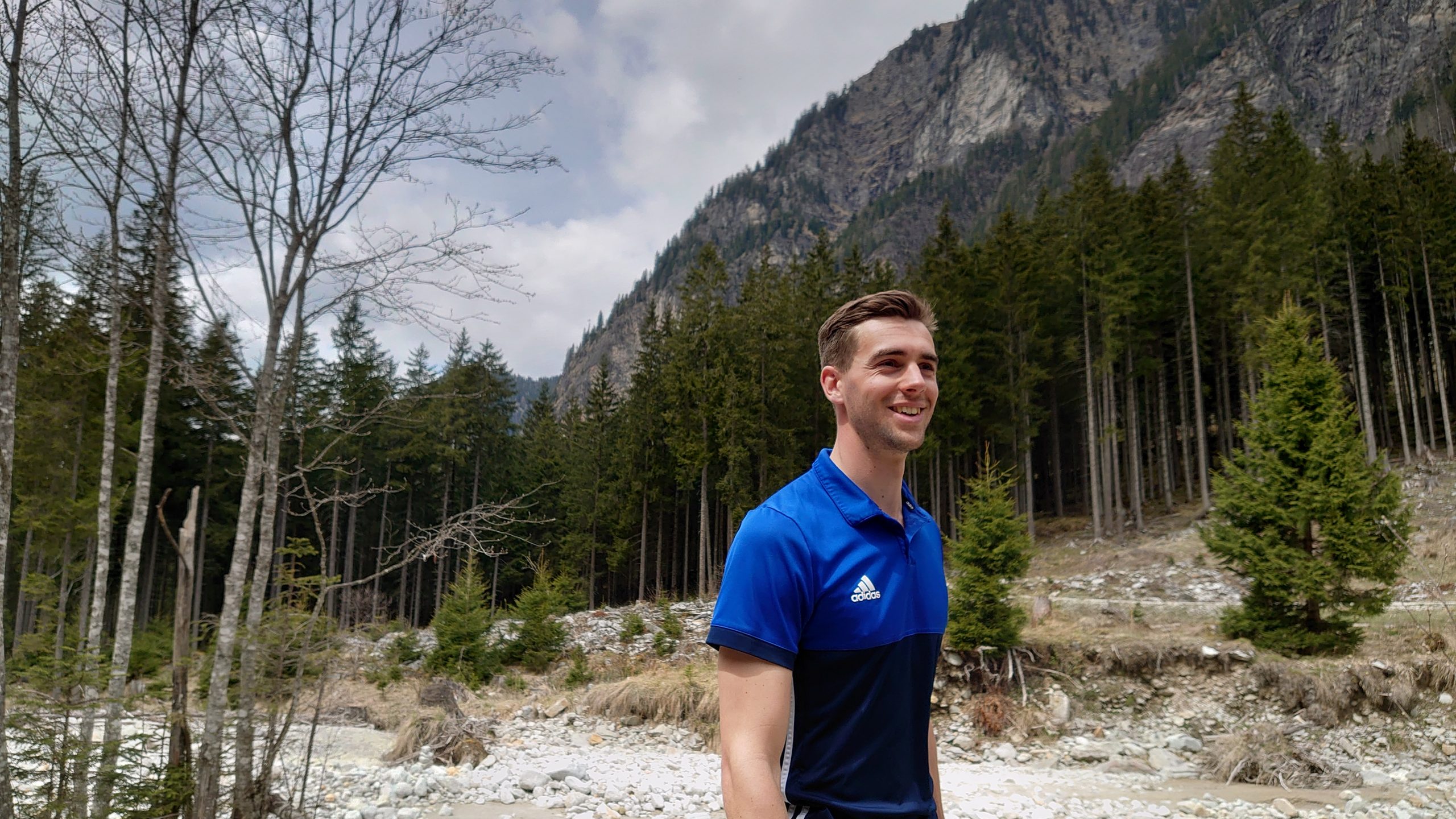 What is it like to take part in Hintsa's Coach Certification programme? We sat down with Sem Eijwoudt, who is about to finish his 9-month journey, to learn more about the course and its effects on the participants.
Tell us a little bit about yourself: who are you and what made you apply to the Hintsa coach certification programme?
"I was raised by parents who both graduated as Physical Education teachers and have been working in the sports, health and fitness industry for years. This meant that I discovered a love and passion for being physically active, playing sports, and actively working on my own health and wellbeing at a very young age (I actually suspect my parents feeding me this passion as soon as I was born). At a young age I also started watching Formula One with my dad and fell in love with the spectacle of motor racing. This planted another seed of passion to my core and I started dreaming of one day becoming a part of the F1 world.
My passion combined with my competitive spirit made me eager to become a little bit better each day at everything I did, which included school and several sports, but also becoming a better person with a positive impact on other people. My parents thought me to do the things I enjoy and to work hard for my dreams. Their holistic view on upbringing also paid attention to eating well, sleeping well, having enough rest and time to recover, and to have fun and enjoy time with family and friends. This all seemed normal to me, but over the years I started to realise that this wasn't the case for everyone.
At the end of high school, as I was choosing where and what to study, I knew that no single topic would fast-forward me straight to my dream. So I picked a study that I felt could have the biggest impact on my personal development and would fit me and my interests best: Physical Education (yes, the same study both my parents did. By this time I was sure they had put something in my food when I was a baby). Along the way my passion and purpose brought me some fantastic adventures, ranging from sailing trips on the Dutch lakes and skiing in the Austrian Alps, to a project in Japan and studies in New Zealand. Not to forget the humbling experience of playing sports with Syrian refugees just to let them have some fun.
It was also during those years that I first read about Hintsa, mainly because of their work in F1. Thanks to my upbringing, I could easily relate to the vision and the holistic method. After my Bachelor's in P.E., I started a Master's programme in High Performance Coaching that touched upon the many elements in Hintsa's circular model. During my last year of studies, I read that Hintsa was starting a Certification Program and immediately knew that this was going to be my next step. At the moment I combine it with being a teacher at my old university educating the future P.E. teachers, and with being a Performance Coach in the youth academy of a professional football club in the Netherlands.
To summarise my reason's for applying to the program: having discovered my own purpose has already brought me so much over the years, but I've learned that many people struggle to find this purpose for themselves or do not find it at all.  Knowing what it can bring to you, I became eager to help people find their purpose and to live life a little bit better every day. Hintsa's holistic methods – with identity and purpose at the core of it – made it a clear decision."
Your programme is soon coming to end, how has it been and what have been the most relevant learnings for you?
"I have found the programme super exciting and beneficial for my personal development and my development as a coach. During the programme I have learned about the latest scientific insights regarding all the aspects of holistic wellbeing described in Hintsa's Circle of Better Life model, and I have gained valuable knowledge about the 'how' of coaching which has provided me with new tools and tricks that I can use in my work whether it's coaching or teaching. The great part about the program is that it does not stop with gaining more knowledge about coaching and supporting others, but it also helps you to reach better wellbeing yourself."
How has this programme impacted you as coach? What will you do differently in the future?
"In addition to all the practical scientific insights, the power of purpose and how to support people to find it, is one of the main learnings I have taken from the course. The motivation and feeling of wellbeing you can get from having a purpose fascinates me and is something that can be a major part in reaching a sustainable behaviour change. After this course, I'm even more certain finding ways to help people discover their purpose will be a major part of my work.
This programme has made me more conscious about my coaching. It has provided me with an ever evolving personal coaching practice framework which guide my methods from now on. In my current work as a teacher I also see a lot more opportunities in helping students, and most importantly I can now more clearly make a link between their studies and their life away from it. The holistic coaching enables me to help them not just with the courses they are following but also with living a better life and small things that may impact their study performance and their journeys towards success."
What has been the most surprising aspect of the programme?
"Even though the programme has been done remotely, the recurring contact with the facilitators and the other coaches has been very powerful. The group sessions were always something to look forward to as they were a safe place to talk about the learning process, various coaching experiences, and just to share the raw emotions of daily life. Those sessions are something I'm going to value even after the program is finished, and my aim is to stay in touch and share knowledge with the other coaches who are situated in all corners of the world and come from various backgrounds."
Who would you recommend this programme to and why?
"I would recommend this programme to anyone who is interested in what a clear purpose can bring you in terms of wellbeing, health and enjoyment, and who wants other people to reap the benefits of this too. Also, if you are someone wanting to provide a truly holistic coaching service of great quality to other people, this course will provide you with immense knowledge and latest scientific insights into the many aspects wellbeing and performance."
Do you want to learn the skills to coach at the highest level of business and sports?  Read more about Hintsa's Coach Certification programme and apply now!